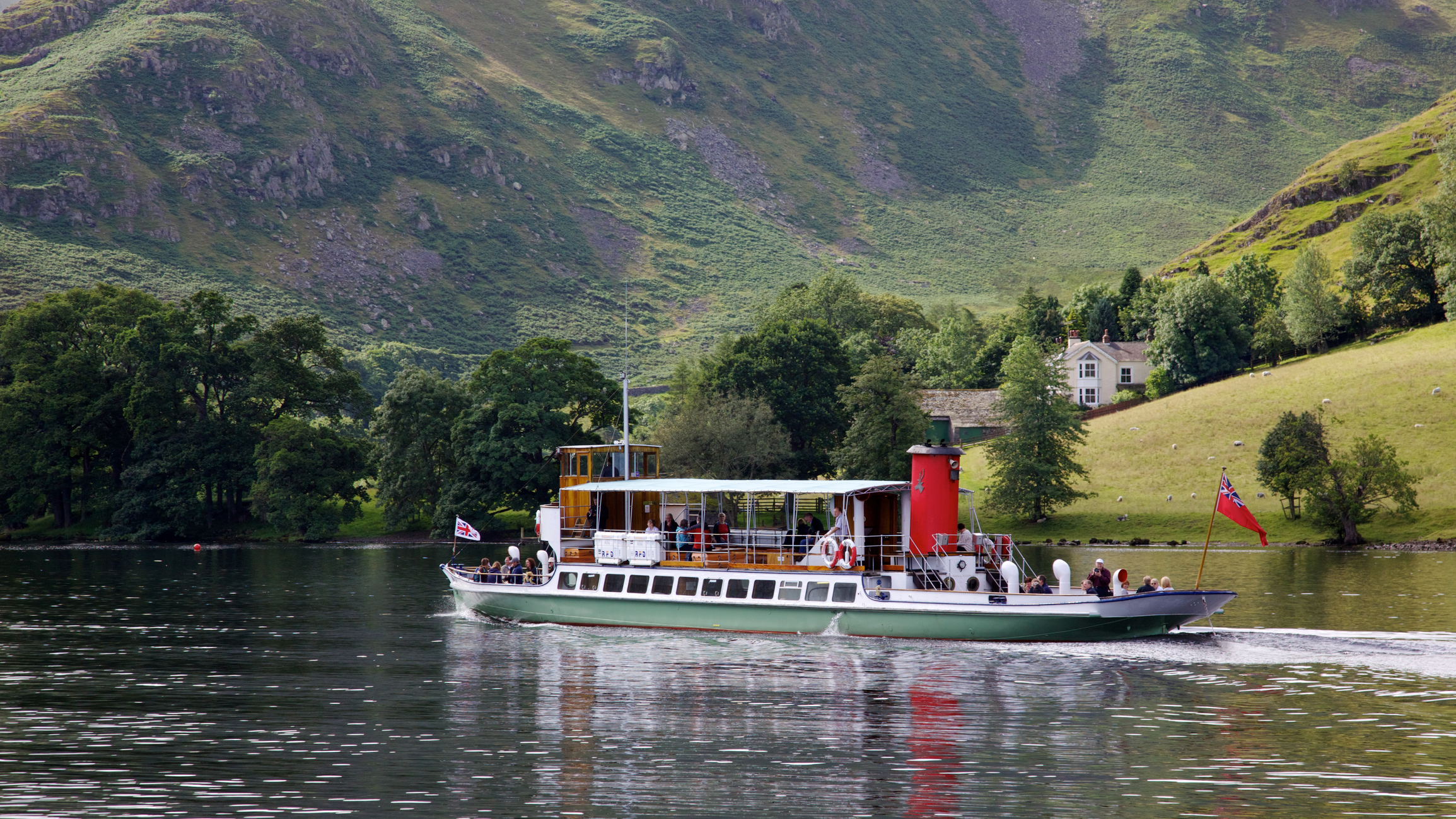 One of the UK's historic pleasure steamers, MY Raven, is getting a brand-new makeover to help it return to the Lake District following lockdown and give its passengers a greener, more environmentally friendly voyage. The old engines have been replaced by two new fuel-saving engines, helping the vessel to reduce fuel consumption by up to 4,000 litres a year. The new engines are also much quieter, giving passengers a more enjoyable experience all round.
History of MY Raven
Built in Glasgow in 1889, the MY Raven is Ullswater Steamers' largest vessel and has been a crucial part of their fleet for more than 130 years. It was built as a steam vessel but converted to diesel power in 1934 and is a member of the National Historic Fleet.
The steamer was ordered by the Ullswater Steam Navigation Company and was built by T.B Seath & Co and transported overland from Glasgow to Ullswater, where it was launched on 11th July 1889. Thomas Cook proposed the idea for the steamer in response to the growing popularity of Ullswater as a destination for tourists. And because MY Raven's sister ship, Lady of the Lake, broke down the previous year, resulting in the cancellation of services. The steamer was named after Ravencragg, the home of the company director William Hugh Parkin.
MY Raven had a brief stint as a royal yacht in 1912 when the German Emperor Wilhelm II visited Ullswater during a visit to the 5th Earl of Lonsdale at Lowther Castle. The steamer's decks were painted yellow – the Earl's colour – for the occasion, before being converted from steam to diesel in 1934 when it was fitted with twin diesel engines.
Sustainable Tourism
The steamer has recently been updated and given a 21st-century makeover thanks to its new engines. As well as producing fewer emissions, there is an 80% reduction in noise and virtually no smoke, helping to enhance the boating experience overall for its passengers.
These changes have been brought in as part of the ongoing drive towards sustainable tourism. The head of marketing and development at Ullswater Steamers, Rachel Bell, said that "Maintaining the beauty of the landscape is a top priority and these new engines for MY Raven are a step forward in working towards their goal of a zero-net carbon future as a green business.".
These new measures cut down on harmful emission and create a quieter ride for passengers, allowing them to better enjoy the tranquillity of the lake. Rachel Bell emphasises that they are proud to be involved in a range of environmentally friendly initiatives and are committed to maintaining the landscape long into the future.
Ullswater Steamers currently holds the Green Tourism Business Scheme Gold accreditation and Gold Green at Heart for best environmental practices. They have also won many awards for their sustainable practices over the years.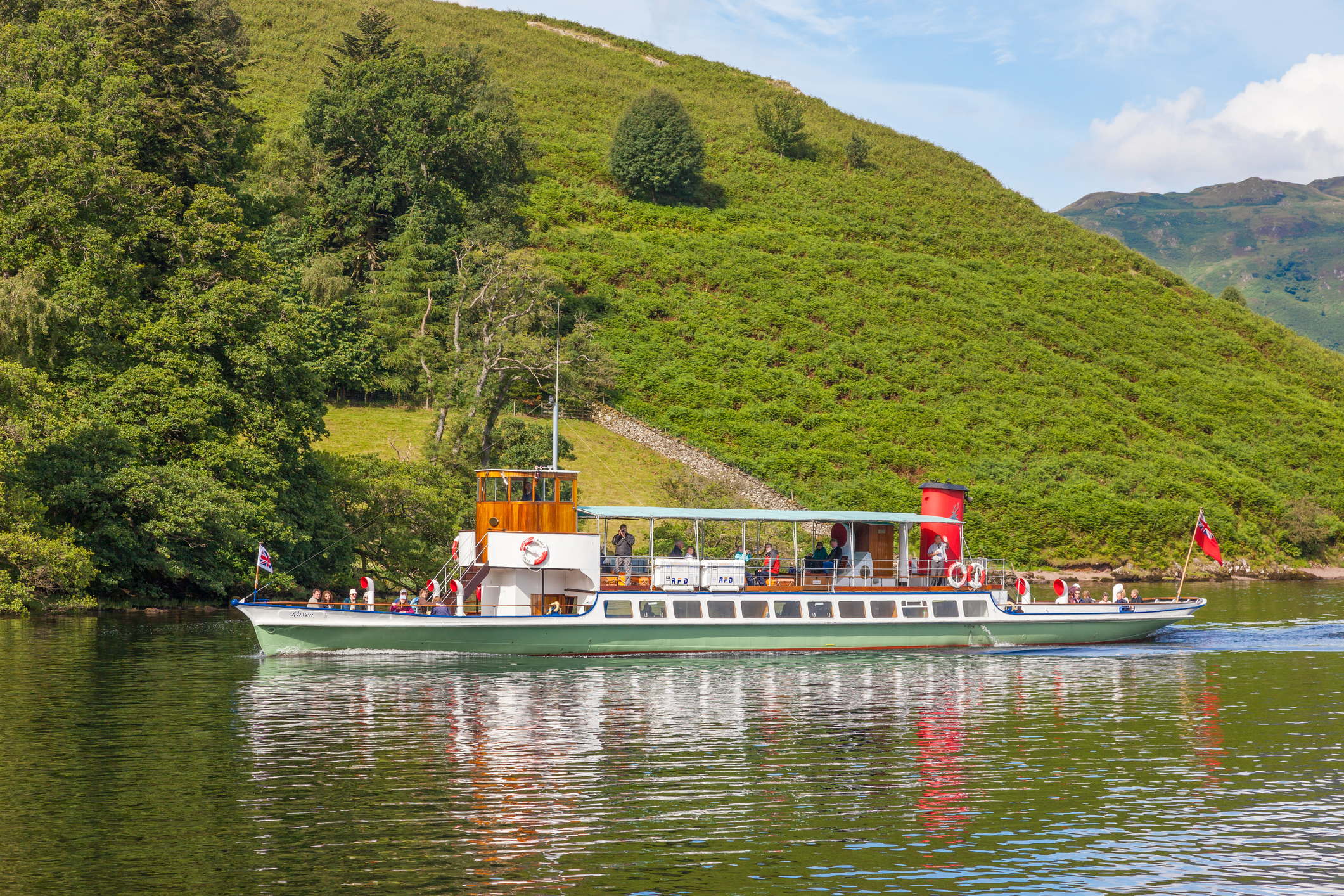 Sustainability in Offshore Supplies
Making boating and sailing practices more sustainable and better for the environment is extremely important. To truly appreciate the beauty of the environment and protect it from harm, every boat owner needs to ensure they do their best to incorporate more sustainable practices into their sailing adventures.
At Offshore Supply, we provide chemicals and marine gases, as well as a vast range of marine cleaning products that are essential for carrying out offshore or marine maintenance. This includes a range of welding electrodes, water testing kits and sewage treatment systems and marine chemicals to clean or treat water, fuel, equipment, holds or tanks.
Proper care and maintenance of vessels are essential to their operability and ensure that they're fit for sailing and do not release toxic chemicals into the environment. We stock only the very best brands of cleaning chemicals, paints, safety equipment, pest control measures and much more.
At Offshore Supply, we are proud to be leading experts in providing marine supplies for boats, yachts and the entire offshore industry. We are dedicated to providing a comprehensive service that caters for all specifications. Whatever marine supplies you're looking for, you will be able to find what you need from our online store.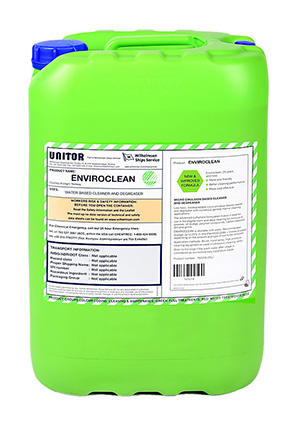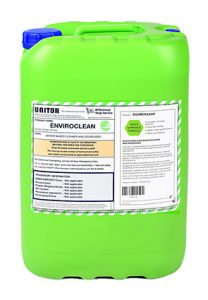 You can browse our huge range of marine supplies and unitor marine chemicals on our site and buy from us online. Contact us today to find out more about any of our extensive range of products or services.