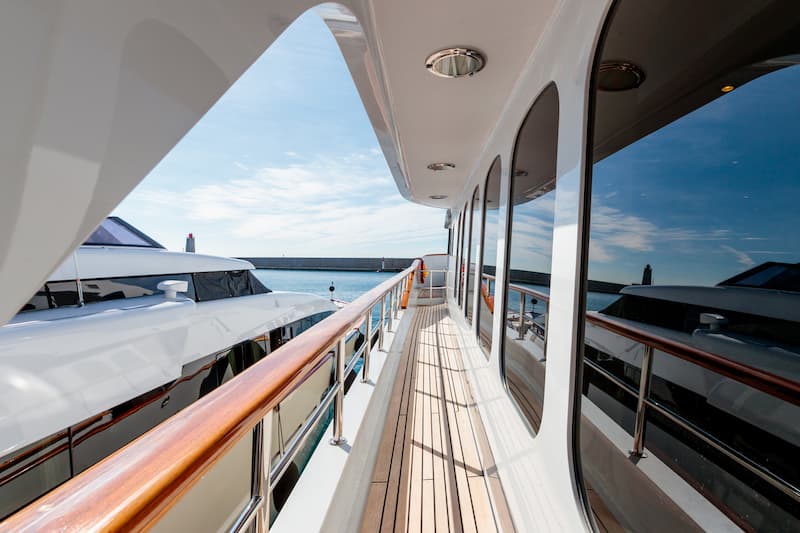 Superyachts have long been a staple for the most wealthy, and many people marvel at their design, grandeur, and price tag. But how much do you know about the vessels behind the price tag? As a leading supplier of marine products in the UK, we work with many superyacht maintenance teams, and so we will reveal ten superyacht facts you probably didn't know about.
What Is a Superyacht?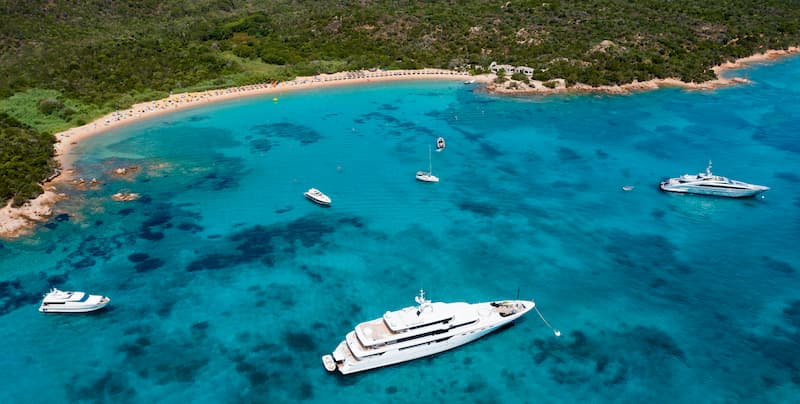 First, let's examine the difference between a superyacht and a regular yacht. Although no official outlines separate a superyacht from a yacht, it is widely agreed that the term superyacht covers any professionally crewed yacht larger than 40 meters. However, as you will see from this list, some of the largest superyachts are much bigger than this.
Superyachts offer an elite sailing experience with the highest comfort and expedition capabilities. As a result, superyachts are often located in the Caribbean or the Mediterranean, thanks to the excellent weather and breathtaking sights to be seen.
10 Superyacht Facts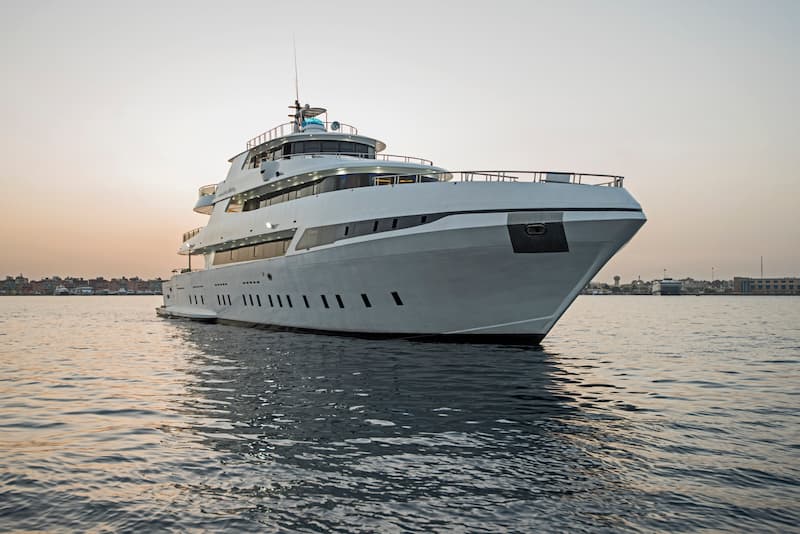 1.      Superyacht Submarines
What is more impressive than a superyacht? How about two smaller boats within a superyacht?
Paul Allen, the co-founder of Microsoft, owns the superyacht Octopus, which holds two submarines. One of these submarines can be controlled remotely from the yacht, while the other can hold as many as ten passengers.
2.      US Market Dominance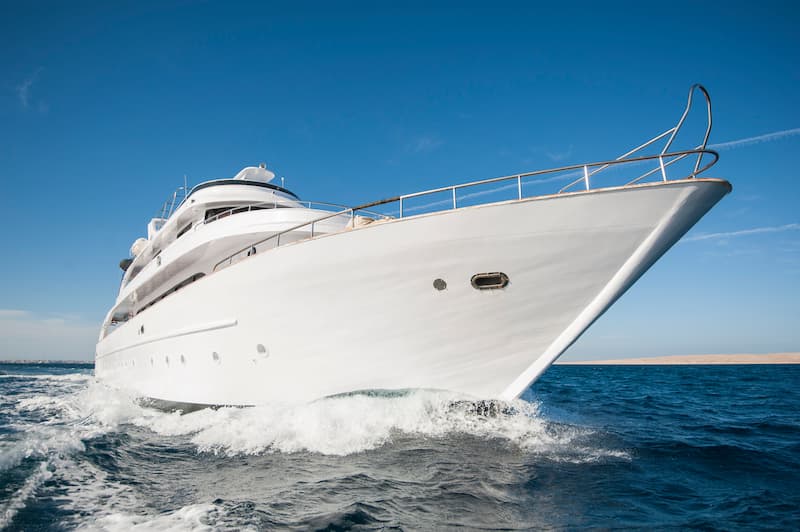 In total, Americans own a 23% share of the world's superyacht collection, 14% more than its closest rival, Russia. The United Kingdom and Greece are the third largest nation of superyacht owners, with 6% of the industry each.
3.      The Expenses of Running a Superyacht
As you would imagine, purchasing a superyacht does not come cheap. However, much like buying a car, but on a much grander scale, the superyacht costs do not stop post-purchase. It is estimated that it costs around £2.5 million a year to maintain a superyacht's running and cater to the lavish lifestyle that many owners and their guests lead.
That figure is estimated to be around 10% of the price of an average superyacht and goes someway to explaining why they are few and far between.
4.      The Superyacht That's Covered in Gold
Nothing says "I'm rich" like purchasing a superyacht. However, that wasn't enough for the owner of the History Supreme, who decided to take things to the next level by coating the entire base of his superyacht in gold.
Unfortunately, most boat owners are not blessed with gold-coated bases, and their vessels require marine engine spares or marine tape to keep them up and running.
However, he didn't stop there, coating the decks, staircases, rails, anchor, and dining room. If that wasn't enough, he also built a feature wall in the main bedroom, using meteorite rock, along with a statue built out of real dinosaur bones.
5.      Superyachts Can Be Used as Weapons
While superyachts are often associated with wealth, they are very rarely considered dangerous weapons. Nevertheless, they should be. Many superyachts come with weapons attached, such as guns, and the ability to sink other ships.
6.      The Heaviest Superyacht
The heaviest superyacht weighs an incredible 1,230 tons, more than 1,000 oak trees! The Dilbar is 3,800 meters long and has space for 100 crew members and 24 guests.
7.      Superyacht Exploration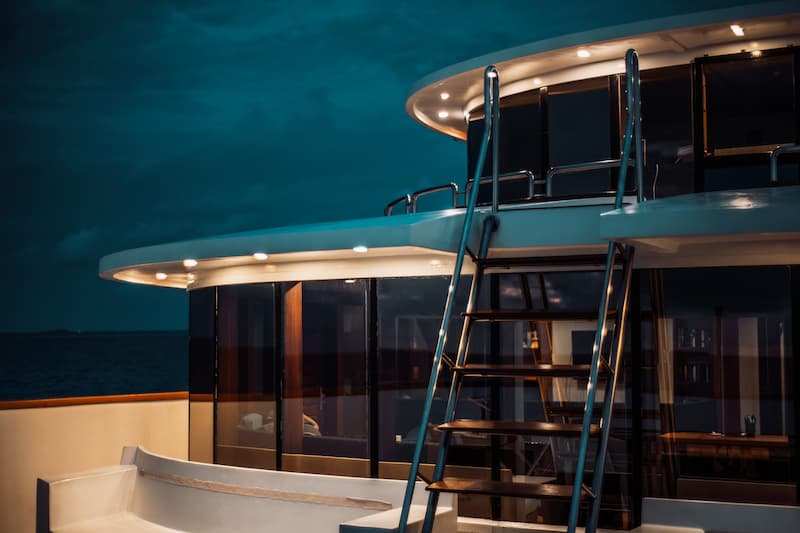 Many people associate superyachts with a life of luxury, drinking cool beverages in the sun, and partying until morning. But did you know that many superyacht owners use them for expeditions, with some billionaires requesting that superyachts be built for this specific purpose? Clients realise the potential a superyacht can provide, such as unique travel experiences that the general public could never access.
8.      Superyachts Sell on Value
Surprisingly, while superyachts are incredibly expensive to purchase, many do not offer much value when scrapped. That is because they often don't use much steel as part of the build, and therefore they lose value when they are no longer suitable for the sea.
9.      The Largest Superyacht
When it comes to the largest superyacht in the world, the Azzam currently holds that prize, sitting at a whopping 590ft long. It is widely regarded as one of the toughest superyachts to build and is officially the largest sailing boat in the world.
10.  The Fastest Superyacht
Finally, the fastest superyacht in the world was clocked at 70.10 knots in 2000. The record is held by "Foners", which stands at 41.5m long, just slipping into the criteria required for a superyacht. While it may not be the world's largest or most extravagant superyacht, Foners has carved out its niche by becoming the fastest and holding the record for almost a quarter of a decade.
The superyacht is capable of such speeds thanks to the two 1,280hp MAN engines and the 6,700hp Rolls Royce gas turbines.
Get Your Supplies from Offshore Supply
As a specialist in marine engine spares and other equipment for large ships, we know the importance of finding high-quality materials for yachts and superyachts. We have an extensive selection of products to help keep your yacht in tip-top shape. You can order products online, or for more information, you can contact us through our site.