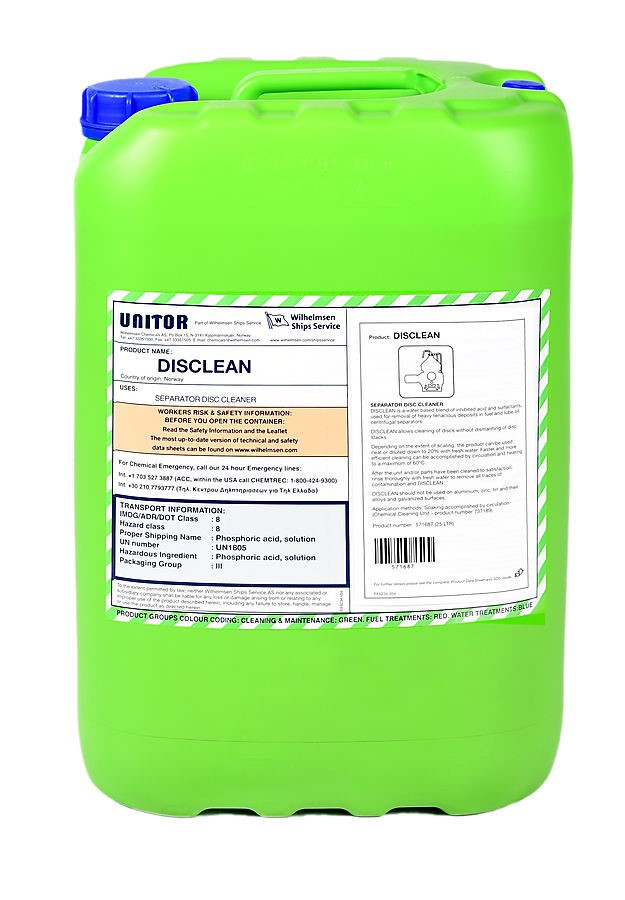 Some of the best boat cleaning products are sold by Offshore Supply. In this blog, we explain which of our products you should be using and where on your ship they are best applied, including:
For the Engine and Machinery
We have a lot of potential cleaners that could be used on your engines and machinery, and here are just a few:
Unitor ACC Plus – It's all in the title – this cleaner is perfect for air coolers and more. Unitor air cooler cleaner cuts through dust and grime to deliver cleaner air systems for your ship. More importantly, this cleaner uses biodegradable substances which are much kinder to both your ship and the local marine life.
Carbon Remover – If your pistons, piston rings or valve cages are dirty, then you should be considering using this solvent. This is a powerful, non-corrosive solution to your dirt problems. This solvent will also remove varnish and resin, and can also be used on burner tips and fuel injectors.
Unitor Coldwash HD – It is common for heavy duty machinery to get quite greasy, which means that you need an intense degreaser when you need to remove, clean, or fix parts. This solution is also excellent for cleaning soiled surfaces.
Unitor Descalex – Clean water is of utmost importance on a ship, which is why keeping our ecological and economical descaler onboard is a great idea. This solution can be used on boilers, cooling water systems, evaporators and more. With our cleaner, it's easier to stop the water that your crew consumes from getting tainted by rust or scale.
Unitor Electrosolv-E – Cleaning electrical parts can be difficult, but our specialised cleaner can help. It is non-chlorinated and has a controlled evaporation rate, making it safer to use than the alternative toxic cleaners you might find elsewhere.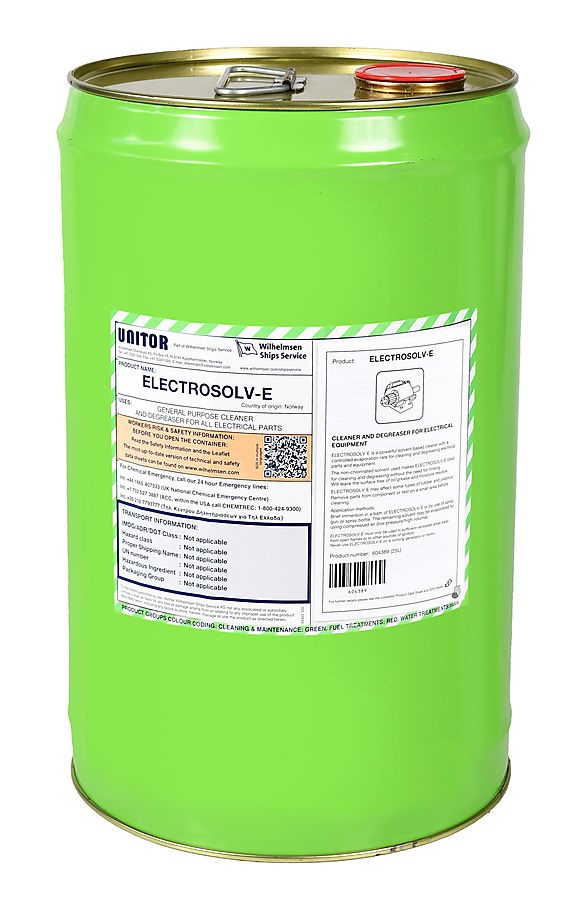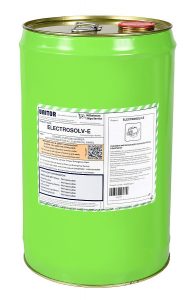 General Cleaning
Especially important for luxury boats, a good source of general cleaning products aboard your vessel will ensure that the crew and guests are happy and proud of their surroundings. Online, we offer a variety of products to achieve this end.
Unitor Aquabreak PX – This is a degreaser, but with less intensity than our recommended degreaser for engines and machinery. This makes this degreaser better for multipurpose use. You can use it on textiles, decks, or even fibreglass without worry. As with the majority of Unitor products, it is low-toxic, non-caustic, free of hydrocarbon solvents and biodegradable.
Unitor Enviroclean – This microemulsion based cleaner can be used for the removal of grease, oil, sludge, polymer compounds, carbon deposits, dirt and grime. It is typically used in the engine room or on deck.
Gamazyme MSC – This solvent is perfect for use on soft surfaces. For carpets and other textiles, MSC is effective at removing organic residues, formulated to spot clean and deodorise bad bacteria. This solution has been proven effective at removing organic matter such as urine, faeces, syrups, sauces and other food stains.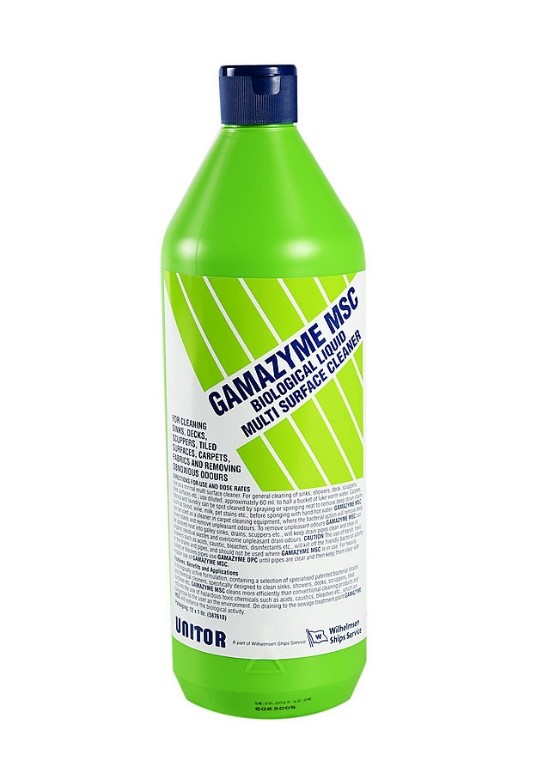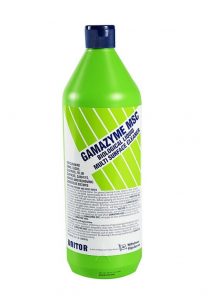 Hardcore Cleaners for Tough Grease & Dirt
Unitor Aquatuff – For the removal of compacted grease, wax, oil, sludge, and other grimes, you need this heavy-duty water based cleaner. This alkali liquid also comes in a foam version which is perfect for addressing vertical dirt issues.  The foam will still to the required area, extending contact time between cleaner and grime, making it easier to remove later.
Tank Storage Cleaners
Unitor DieselPower Biocontrol – If you worry that microorganisms might be corroding your storage tanks and systems, then you should consider using our DieselPower. By implementing this into your maintenance schedule, you can prevent clogged filters and nozzles, and lessen the effect of degrading fuel.
Unitor Disclean – This water-based blend is used for maintaining separator discs without having to separate individual discs from their stack. Use this solution against heavy deposits in the fuel and lube oil centrifugal separators.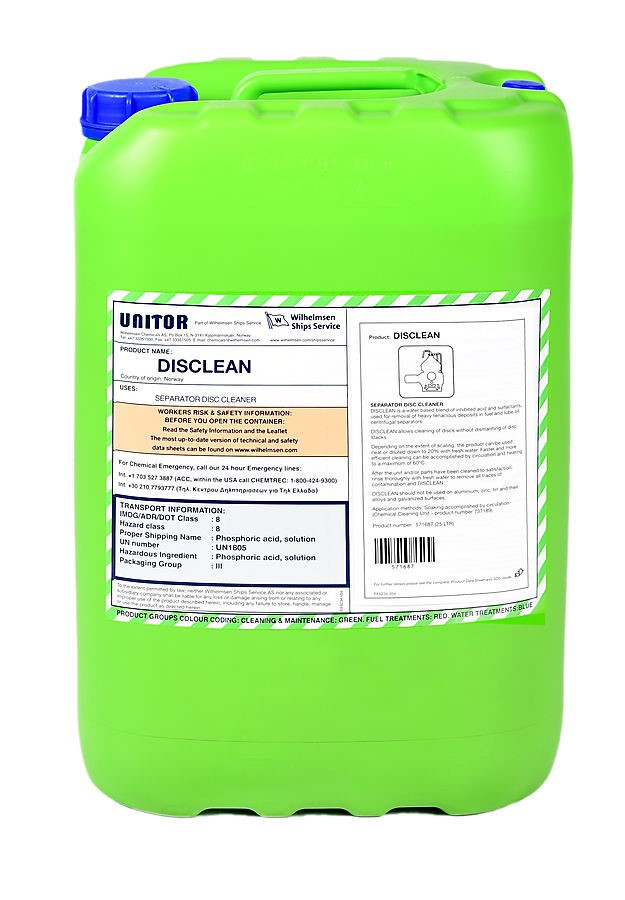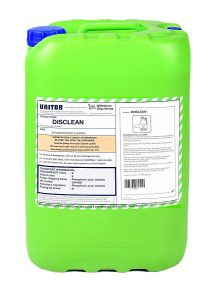 Cleaner for Metals
Unitor Metal Brite – You should use this solution when you aim to safely remove rust. The acids, emulsifiers and passivators in this solution break down the rust and brighten the surfaces below, leaving a clean and beautiful surface.
Odour Relief
The effect of a bad smell on crew morale and hygiene shouldn't be underestimated, which is why you should be using Unitor Gamazyme BOE. This product is ecologically safe but incredibly effective. Using cutting-edge research and technique, this solution neutralises problematic odours by killing the bacteria that feeds off it.
This is a long-lasting solution that is safe to use.
Toilet and Sewage Waste Cleaner
Gamazyme Biological Toilet Cleaner (BTC) – Replace the toxic cleaner that you are using with our biological, biodegradable toilet cleaner. Toxic cleaners wreak havoc in sewage treatment plants, and they aren't kind to local marine welfare, either. Toxic cleaners can also cause trouble when there is a problem with your drainpipes and sewage because it creates a more hazardous environment for plumbers. Our cleaner is much safer.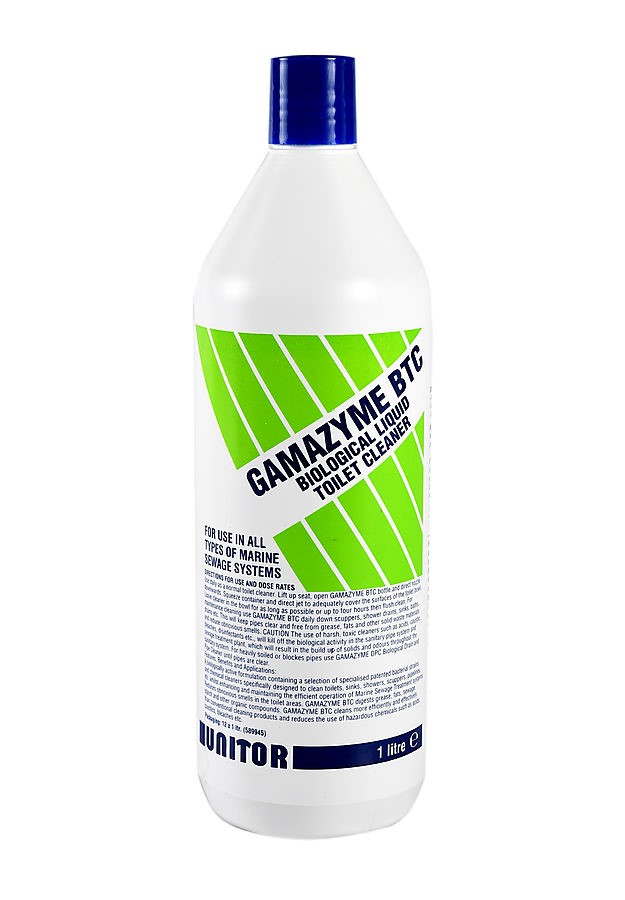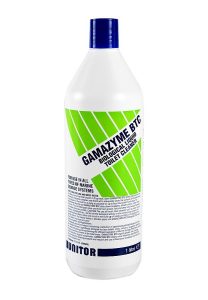 At Offshore Supply we have a fantastic range of marine cleaning products. If you have any other questions regarding the cleaning of your shop or one of our products, please contact our team for further information. If we're out of business hours, why not check more of our blog?