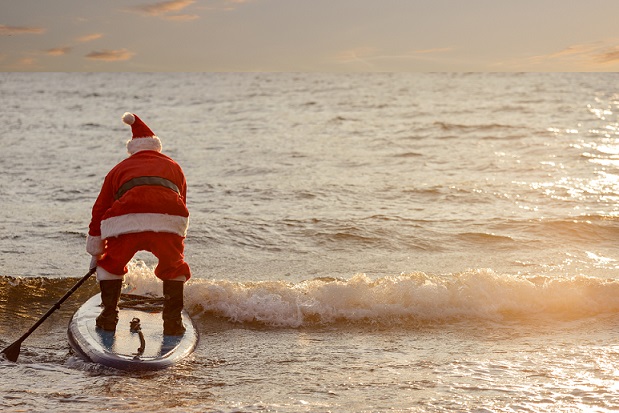 It's that time of year again: jingle bells are ringing, Frosty's wrapping up warm and Santa's got his sack of presents at the ready. Christmas can be celebrated anywhere, and that includes on a boat. You might need to make adequate preparations for this holiday season's boat decorations and we're here to provide you with the tips you need to make your boat jolly this Christmas.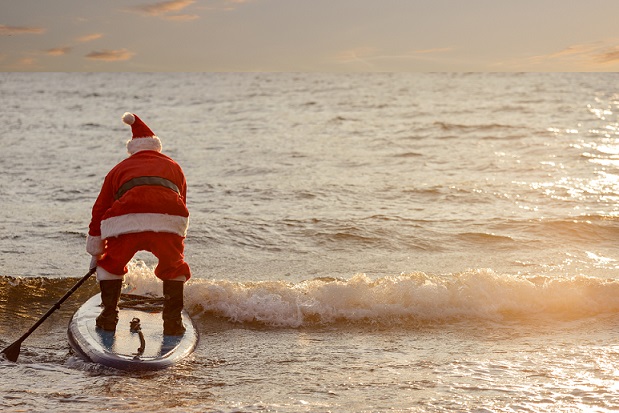 Invest in Boat Cabin Supplies
Christmas lights are a great way to showcase your seasonal spirit, but boat lights are also important preparation for worst case scenarios. Flashlights are useful in case you face an incident on the sea at night, but aside from this you should also keep a stock of life jackets, warm clothing, fire extinguishers, blankets, and food and drink.
Having a fully stocked supply of boat cabin supplies is a sound investment anytime of the year.
A Question of Balance
Take the time to come up with a suitable arrangement before you deck the halls (and the deck). Consider a plan that evenly spreads the decorations out. You may have to move some of the existing furniture around or off the boat to ensure that you don't exceed your boat's safety regulations. An overloaded boat is more likely to capsize, so remember to stay within your boat's limits.
A great big traditional Christmas trees look great in the home, but can cause considerable practical and safety issues out at sea, so you could consider a smaller tree for your table. Simple Christmas decorations such as tinsel, paper chains and hung up Christmas cards can look just as good on board as they do ashore.
Consider Children and Animals
If you've got children and animals either coming to visit or staying with you, consider their safety. Young children will be interested in decorations, so think about potential hazards.
Don't buy small decorations that can be easily swallowed by both children and animals. Avoid breakable items like glass baubles. If you have a light display or tree, protect it from the attention of curious youngsters or pets, by placing a barrier such as a playpen around it.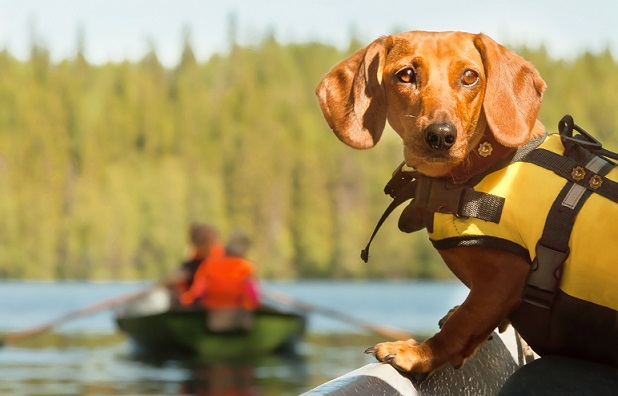 Make Adequate Preparations
This is especially important when it comes to lights. Before setting off, test your light decorations and also check that your chosen power source works without any problems. Do a test run in local waters to make sure that your decorations are balanced and safe. As always, ensure that all the relevant insurance is in place in case of accidents. Prepare your boat for Christmas and use marine cleaning products to have it shiny.
Electric Light Orchestration
One of the most popular kinds of Christmas decoration is the light show. Some boats choose to enter special festive pageants that showcase the brightest and best light displays. It's a decoration that really catches the eye, but at the same time, it's one that needs the most attention in terms of safety.
Lights and water are a risky combination. The threat of fire and electric shocks won't make a merry Christmas, so the obvious rules apply here: don't place the lights too close to the water and consider the risk of heavy weather. Ensure that there's a big enough gap between lights and water, in case of crashing waves.
Make sure that when putting the lights up, there aren't any stray or dangling wires coming loose. Secure the lights with the best quality electrical tape when wrapping the plug connections tightly between strands. Also, keep the connections away from anything metal, like rigging and support structures.
Light Shows
One of the best choices is LED lighting. It's high on safety and low on unwanted energy. It's the most energy-efficient choice and one that will give you greater peace of mind when it comes to maintaining the safety levels of your boat.
You'll want to make an impression with your light show. It's up to you what kind of lights you want. Icicle lights are a good option for a real Christmassy feel, while net lights offer a subtle but effective display. Rope lights also provide plenty of festive cheer and can easily be manipulated and twisted around the deck.
Create a vivid but subtle display. Too many brash colours will leave spectators and passers-by reaching for their shades. Good colour coordination that uses a select palette will make for an eye-catching but classy Christmas celebration.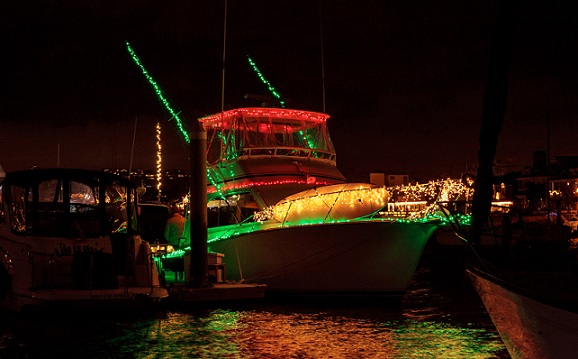 Generator Gains
Which generator is best for powering your Christmas display? Portable generators are a good choice, although these can cause quite a noise when in use. A quieter option is to use an inverter that will convert the power of the engine from DC current to AC.
Give a Personal Touch
It's your boat, so why not add that personal touch to Christmas this year? Come up with your own handmade decorations. Maybe specially woven Christmas stockings, fun clay models of Santa, snowmen or reindeer, or even drawings, cartoons and caricatures? The world is your oyster!
Christmas is a time of fond memories from the past. Perhaps your family has one or two festive decorations from days gone by. If you're off voyaging on your own this Christmas, remind yourself of family with a keepsake from those special glory days.