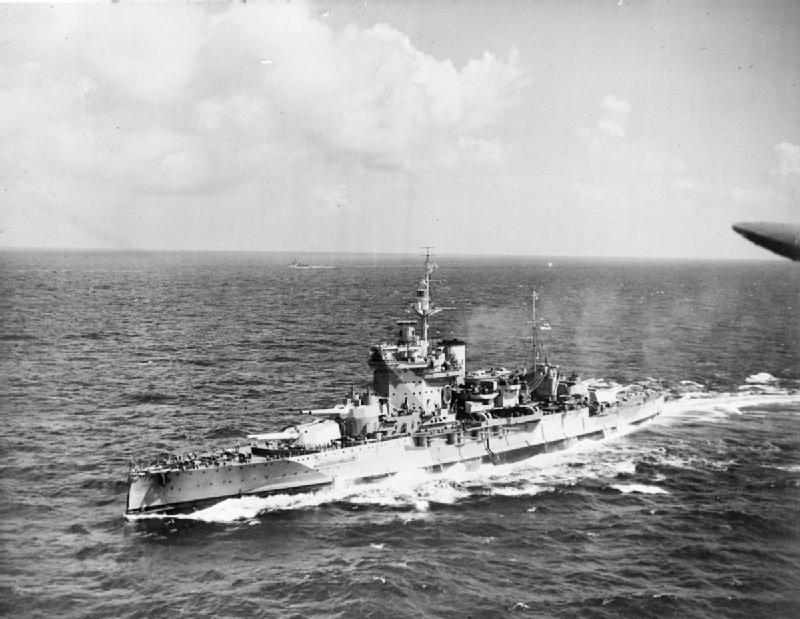 In our latest instalment of our famous ships series, we looked at the Japanese battleship, Yamato,which was a huge part of the Japanese war effort on the seas during WWII. Today, we shall look at a British ship that served during both world wars over her 30-year career.
HMS Warspitewas one of five Queen Elizabeth-class battleships; a class of ship that was championed by Sir Winston Churchill, who was then First Lord of the Admiralty. The design of the ship was based around the new 15-inch gun, as were the others in her class. Work began in October 1912, and Warspite was launched the following year.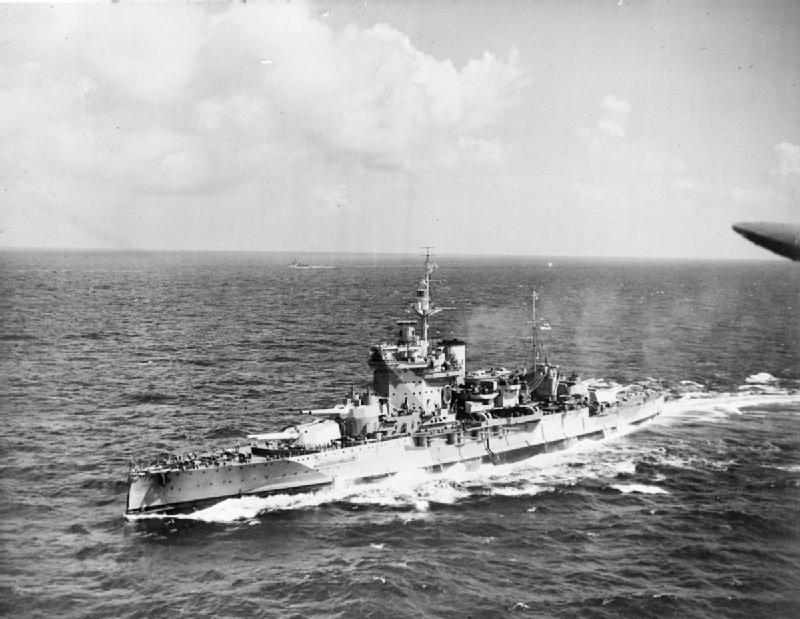 World War I
In 1915, a year after the outbreak of WWI, HMS Warspite was commissioned, joining the 2nd Battle Squadron under the command of Captain Edward Phillpots. Later that year, she was badly damaged when she was grounded in the Firth of Forth, so was sent for repairs.
On her return to action, she joined the 5th Battle Squadron, which was made up entirely of Queen Elizabeth-class battleships, and in 1916 she played her role in the Battle of Jutland. This was the largest naval encounter between Britain and Germany during the war and saw Warspite and her sister ships forming a part of Vice Admiral David Beatty's Battlecruiser Fleet.
During the battle, HMS Warspite was hit by heavy German shells 15 times, which resulted in her steering jamming temporarily as she turned to avoid hitting her sister ships, Valiant and Malaya. Captain Phillpots made the decision to keep the course, causing her to circle and making her a tempting target for the Germans. This diverted attention from the critically damaged cruiser, HMS Warrior. After two full turns, she regained control and was on course for the German Fleet. She was badly damaged and taking on water, with only one gun turret in working order. Thankfully, she was saved from inevitable annihilation by the Grand Fleet, who opened fire on the German ships, forcing them to retreat.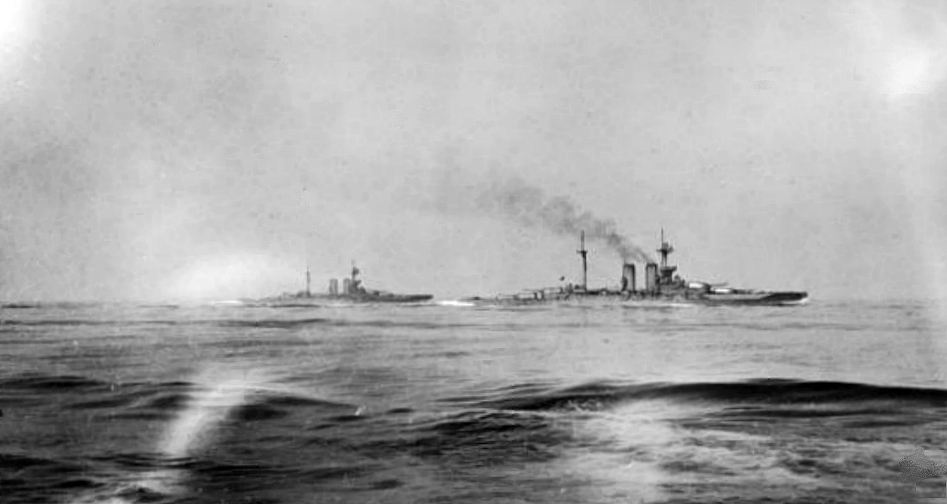 World War II
After undergoing extensive repairs and a large modernisation project in 1934, HMS Warspite was sent back to the war on the seas after the first shots of WWI were fired. She was ordered to join the Home Fleet in Scapa Flow to take part in the British Campaigns in Norway, setting up a blockade to prevent German access to iron ore that was transported from the neutral port of Narvik.
Throughout the remainder of the war effort, HMS Warspite was involved in many battles, such as Calabria, Cape Matapan and the invasion of Sicily. During this time, she suffered extensive damages, particularly while supporting the Salerno landings when she was bombed by German aircraft. One bomb tore through six decks before exploding in a boiler room, and another blasted a hole in the hull at the waterline, allowing 5,000 tonnes of water to gush in, resulting in a total loss of power throughout the ship.
She was towed to Malta for repair works, and continued to partake in the war, but by D-Day, she could only fire six of her 15-inch guns and eight of the 12 anti-aircraft guns. She supported landings on the island of Walcheren, but as on-land targets moved out of range of her guns, the war ended for this great ship.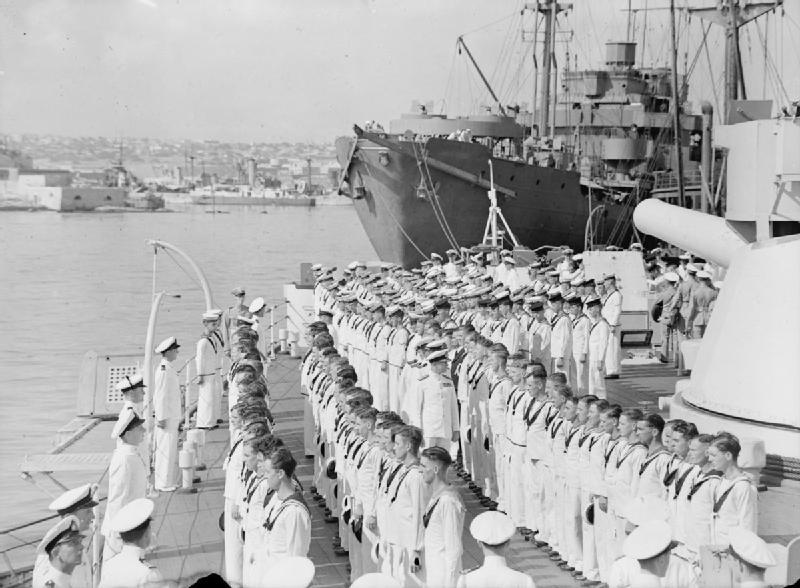 Decommissioning
Despite her many achievements and protests from the many crewmen, the decision was made to sell HMS Warspite for scrap. As she was being towed to the scrap heap, she broke free and ran aground in Prussia Cove, Cornwall, in keeping with her reputation as a stubborn and defiant vessel. She was dismantled at St Michael's Mount and a memorial stone was erected at Marazion.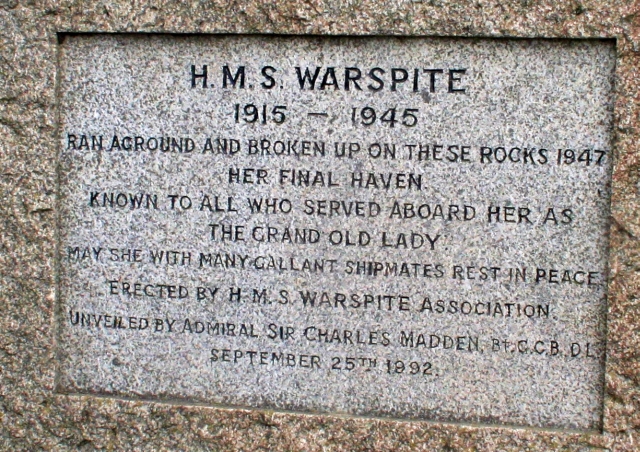 Throughout her career, HMS Warspite was awarded the most battle honours of any ship in the Royal Navy. She has gone down in history as one of an elite few that served during both world wars.
Here at Offshore Supply, we tip our hats to a great ship that served us loyally and with great dedication. As boat chandlers, we are proud to be one of the industry leaders when providing supplies to the industry. If you would like more information about any of our products or services, please do not hesitate to contact us today by calling 01524 862010 to speak to a member of our team.