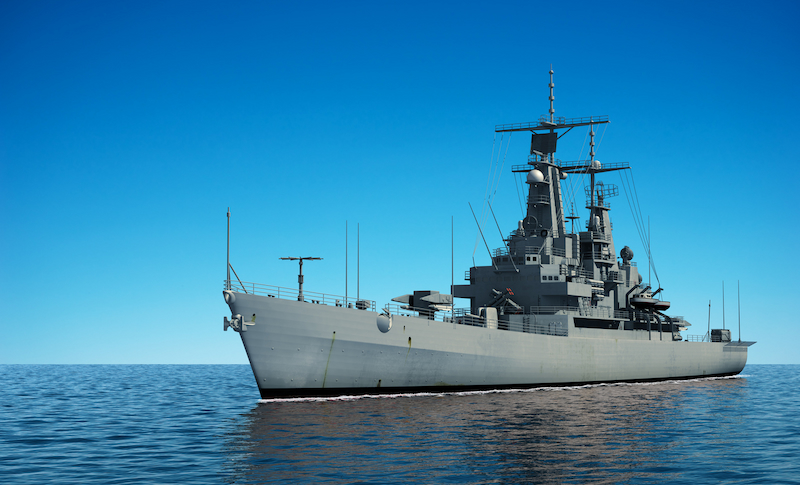 Naval ships have been the guardians of the seas for centuries. Before motorised vehicles, commercial airlines, and the world connecting train lines, travelling across the globe was by sea and sea alone. However, one of the downsides to open waters, especially for a nation whose borders are entirely coastlines, is the possibility of criminal activity. Thankfully, the Royal Navy is at hand to monitor the ever-growing busy seas for the UK.
Monitoring these waters requires significantly large ships which can withstand the torturous mood the sea often presents to seafarers. Even if you build the most robust vessel possible, using the latest technology available, if the ship has no substantial size, the waves will make light work of capsizing it. Instead, the likes of HMS Queen Elizabeth, commissioned in 2017 with a displacement of 65,000 tonnes, can take on some of the roughest water walls and withstand many storms. Being an online chandlery, we take pride in ensuring the products we supply will assist in maintaining the status of a ship out at sea. For this, we like to understand the construction of these impressive vessels, exploring how captains of the oceans are made to last.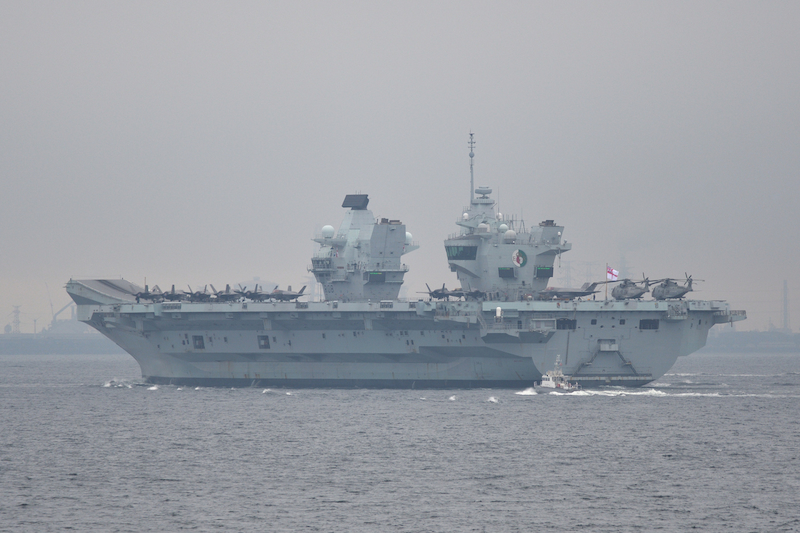 Where Are Large Naval Ships Built?
Due to their incredible size,  building a vessel in one location is reasonably tricky. Quite often, shipbuilders across the nation manufacture specific parts of the ship before sending them all to one site for the final assembly. The Navy is continually assessing who is responsible for building their shipbuilding, but there are three current shipbuilders that they prefer to use.
BAE Systems
Since around 2005, the ministry of defence encouraged BAE Systems and another shipbuilder VT Shipbuilding to create a specialised division of the company, which was solely responsible for the production of Navy vessels and warships. In return, the MoD granted the new company 15 years of work. In 2009 VT Shipbuilders sold its share in the company allowing BAE to own it outright. It has continued the production of various vessels, including aircraft carriers, destroyers and corvettes. Owning shipyards in Scotland and Portsmouth as part of their 72 individual locations across the UK, they are famously known for their involvement in the naval shipbuilding. They have even built a specialised submarine yard in Barrow-in-Furness.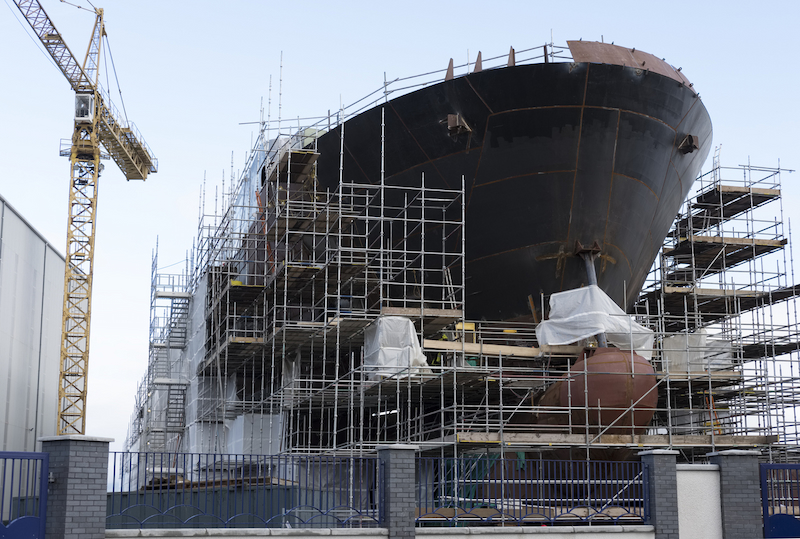 Babcock International
Operating across the UK, Australasia, Canada, France and South Africa, this company offers 130+ years of knowledge in defence and emergency service vehicle manufacturing. Their business is underpinned by a deep understanding of technology integration, engineering and specialised training. They offer defence and maritime training, asset management and design, and electrical systems and equipment manufacture. They ensure that the equipment they produce is of high-quality and reliable under the pressures of being underwater for the likes of machines. They are located across the UK from South East to the North East of Scotland.
Atlas Elektronik UK
This company offers a variety of systems to provide marine vessels with the equipment and technology they require to deliver the best naval service possible. Although they are based in Germany, they have locations worldwide, including Monterey, not far from Portsmouth, where some of the biggest shipyards are. With a comprehensive range of active and passive sonars, as well as command and weapon control systems for submarines and surface combatants, and with torpedoes, mine-hunting systems and remote-controlled and autonomous underwater vehicles, the company had earned itself not only an excellent reputation but in certain respects, also the position of a global market leader.
How Long Does It Take To Build a Ship?
Building a ship can take many years but will vary depending on the ship's size and the required technology. Below we have examples of some of the largest naval ships and how long each of them took;
HMS Queen Elizabeth (Ro8)
Setting sail for the first time in June 2017 as part of her sea trials, this enormous aircraft carrier can carry 60 aircrafts and was named in honour of Queen Elizabeth I. The announcement of the order for two aircraft carriers came in 2007, and despite the financial crisis slowing production down in 2008, HMS Queen Elizabeth began construction in 2009. After a few technical issues delaying her first trip out to sea, she eventually took to the waters on 26th June 2017, eight years after work began.
HMS Dauntless (D33)
As the second ship in Type 45, otherwise known as the air-defence destroyers, it offers an impressive 152.4m length and has a displacement of 8,000-8,500 tonnes. This vessel began construction by BAE Systems Surface Fleet Solutions in 2004 and took just three years to complete. She was launched on 23rd January 2007 by Lady Burnell-Nugent.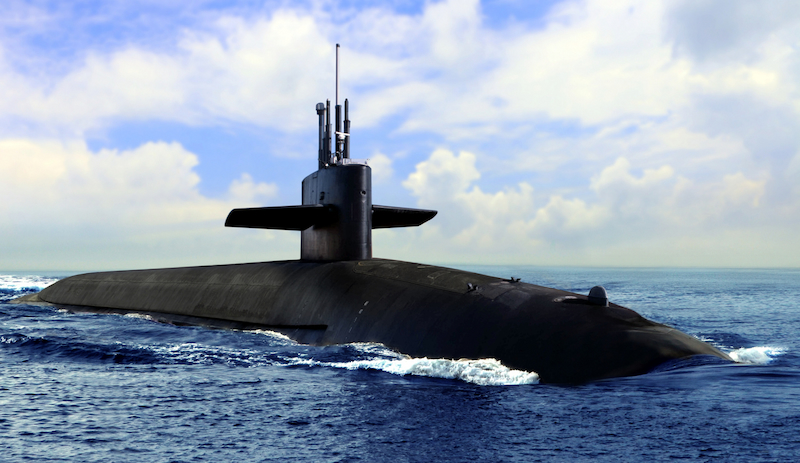 HMS Victorious (S29)
Amongst the submarines, HMS Victorious is one of the largest vessels in service. This almighty submarine's displacement is 15,900 tonnes submerged and can reach speeds of 25 knots (equivalent to 29mph). This vessel was built at Barrow-in-Furness originally by Vickers Shipbuilding and Engineering before being taken over by BAE Systems Submarine Solutions in September 1993. Construction began on 3rd December 1987 and was officially launched on 7th January 1995, after eight years of work.
Ensuring Safety at Sea
As you may tell, the construction of a large naval ship takes many years of work and preparation to ensure that it is sea-worthy and successful for its intended job. At Offshore Supply, we like to ensure that the products we sell are of high quality, as failed products can have devastation when out at sea.
Regular maintenance is essential to these protective vessels on the water, which is why you can find a vast selection of cleaning solutions amongst our Unitor marine products to help keep all aspects of the ship in perfect condition.
We explore the giant naval ships and how they are made in our next blog, but in the meantime, you can order all of our marine supplies online, knowing that these products are significant in the safety of your time exploring the oceans.