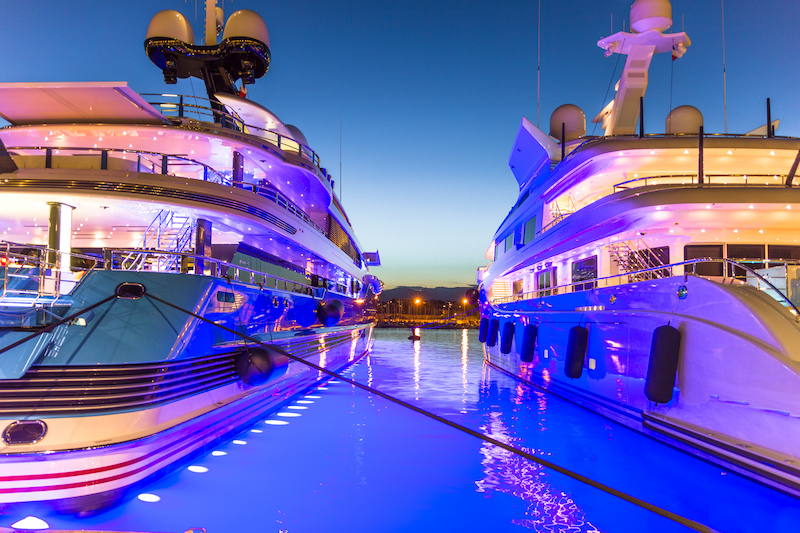 Superyachts are the epitome of luxury and wealth, with only 5,376 on the waters. The most expensive of the vessels is owned by Robert Kuok and is worth a jaw-dropping £3.9 billion. Its master bedroom features an impressive statue made with genuine bones from a tyrannosaurus rex and the yacht is built from solid gold.
As marine suppliers online, we can supply marine engine spares for any sized vessels, including superyachts, megayachts and regular yachts, although not entirely built with gold. However, if owning a superyacht may be a bit out of reach, how much would it cost to rent one of these luxurious sea vessels?
What Defines a Superyacht?
There are two commonly accepted categories of luxury yachts, megayachts and superyachts. However, some marine community members believe there should be a third category to describe vessels over 300 feet, the gigayacht. There is no particular law or specifications about a vessel's type before it can classify as a superyacht. Still, there is the accepted perception that a yacht which measures over 40 feet can be classed as a mega or superyacht.
There is much debate over what truly defines a superyacht from a megayacht, but for most yacht owners, it is based on the size. A superyacht is anything over 80 feet, whereas a megayacht is anything over 200ft.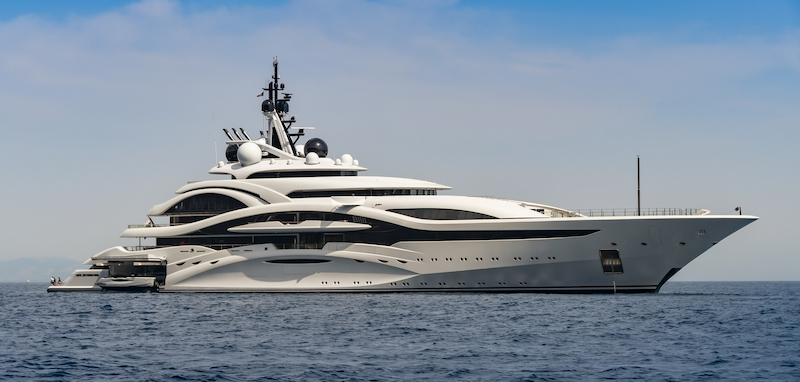 Unlike many luxurious purchases, a superyacht is one that truly defines the sheer wealth of an individual. The likes of supercars and private jets can offer a slice of practicality, and for the specific life of a supercar, they may actually increase in value the older they get. Unfortunately, this does not apply to a superyacht. You are guaranteed to lose money once you have purchased it, and it offers no practicalities, making it a lousy investment but a stunning luxury for few.
Chartering a Luxurious Yacht
Whilst owning a superyacht may be something that does not interest you due to all the maintenance costs, it does not mean you aren't able to divulge in this world of opulence. There are many online sites which will allow you to book a yacht for your own leisure.
For the likes of a luxurious megayacht such as the beautiful Phoenix 2, you can expect to pay around £824,100 for a week around the Caribbean, plus expenses. Whilst this may seem expensive, it offers some immaculate features and amenities. In addition, it can sleep up to 12 people, which allows you to split the costs down to just £68,675 per week per person.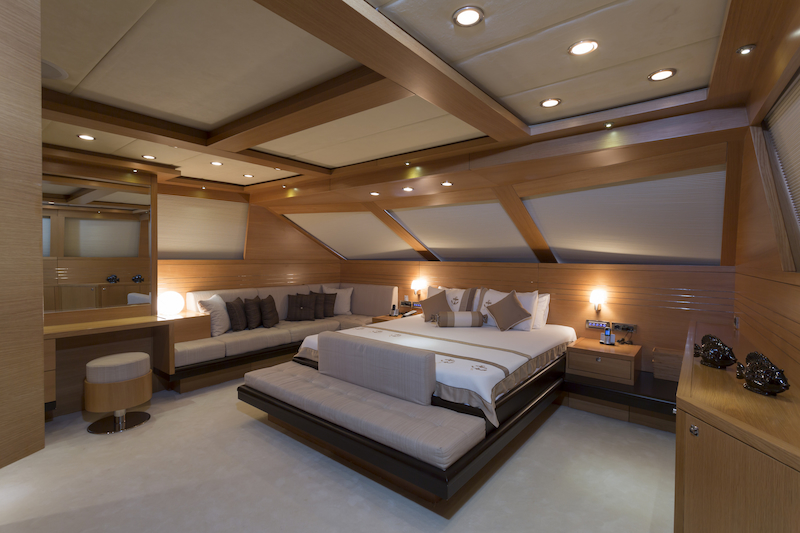 The megayacht offers an impressive 295 feet and was built in 2010. Customed and designed for luxury, this vessel provides a jacuzzi, a sun deck, a Turkish bath, a helipad, swimming pools and even an onsite gym. Unfortunately, taking a superyacht of this size, with all these amenities, onto the open waters requires a significant crew size of 28 individuals.
However, if that still all seems a bit too affluent for your requirements, a superyacht may offer you a more reasonable but still luxurious experience. The Alegria II can be chartered for as little as £56,000 for a week throughout the beautiful summer months. Whilst much more modest than the Phoenix 2, this impressive superyacht offers a modern sundeck with seating and an outdoor bar. There are four luxurious cabins for up to 8 guests, and it was built in 2020 with stunning interior design by Zuccon.
Seasonal Costs
Of course, like with most holiday locations, prices fluctuate throughout the year, with more popular seasons coming with higher prices. However, with the globe offering opposing seasons worldwide, researching worldwide can offer you a better scope of superyachts and could provide a lower cost depending on what season the county of origin is in.
Cost of Marinas
Chartering a yacht may be accessible, but another consideration is where you will spend your week on the waters. Of course, you may be travelling the open seas most of the time, but if you are looking for some marinas to stay in or shake off your sea legs, then you can find some beautiful ones. Due to each vessel being unique, many of their prices are available on request;
Port Ferdinand
Location: Barbados, The Caribbean.
Capabilities: Vessels up to 90 feet.
This beautiful port offers private villas directly next to their berthed superyacht, providing privacy and discretion. In addition, the attenuation system prevents large storms from causing hull damage and is home to the endangered hawksbill sea turtle.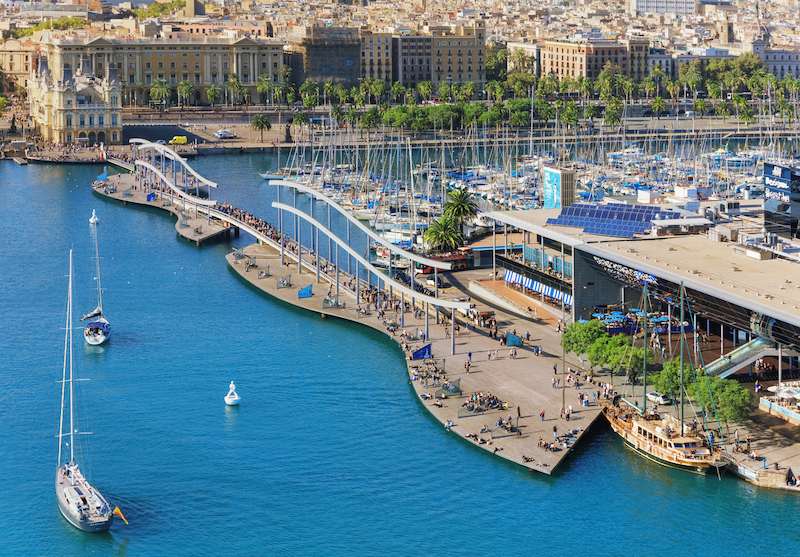 Coral Sea Marina
Location: The Whitsunday Islands, Queensland, Australia.
Capabilities: Vessels up to 262 Feet
This impressive 520-berth port offers an excellent location for those looking for adrenalin-filled adventures, from exploring the great barrier reef to jet skiing and helicopter tours. This marina boats a premier port for superyachts looking to explore Australia and its beautiful paradise.
Cost of Maintaining a Superyacht
Of course, the cost of maintaining the superyacht comes with the use of the vessel. When renting one, all this will be taken care of. However, it is always good to know if you happen to get the feeling of purchasing one for your own personal use.
Being out at sea can cause much dirt and grime on a superyacht. Luckily there is a product or kit for almost every deck. In our Unitor marine products, you can find a range of cleaners such as Enviroclean to keep your luxury vessel looking sleek and stunning. But it is not just cleaning a superyacht requires.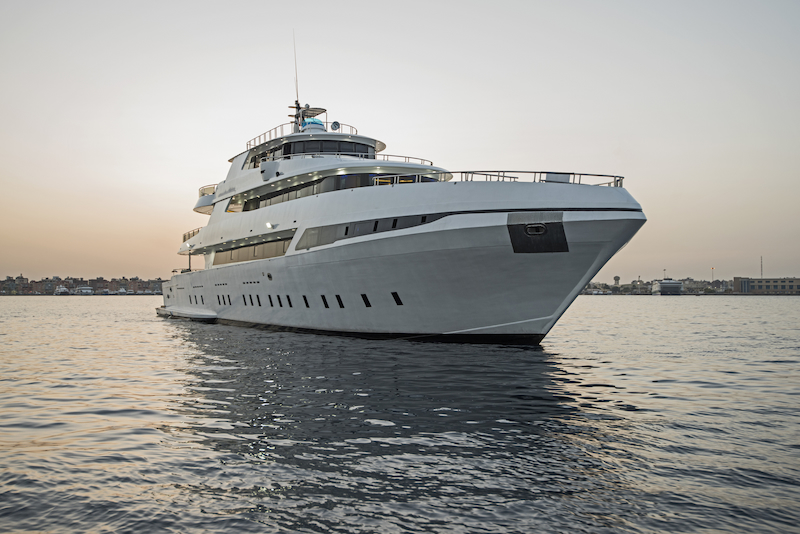 Overall, the annual cost of maintaining a superyacht is around £3 million, including the fuel you will need for each journey. To keep a yacht sailing on the water can cost up to £2,000 an hour, depending on the vessel's size and the onboard facilities. The crew must also be considered in the maintenance costs. Most crews will require up to 20 individuals. Whether you decide to hire them on an annual basis or for each trip, their wages will each be needed.
Security and safety must also be considered when weighing up the costs. According to captains, attacks from pirates are on the rise and even sitting in a marina, you will want to be sure that nothing happens to your superyacht. All this must be added up for an accurate cost of owning a superyacht.
For more information about any of our maintenance products for superyachts, feel free to browse through our online catalogue or contact us if there is something you may be struggling to find.