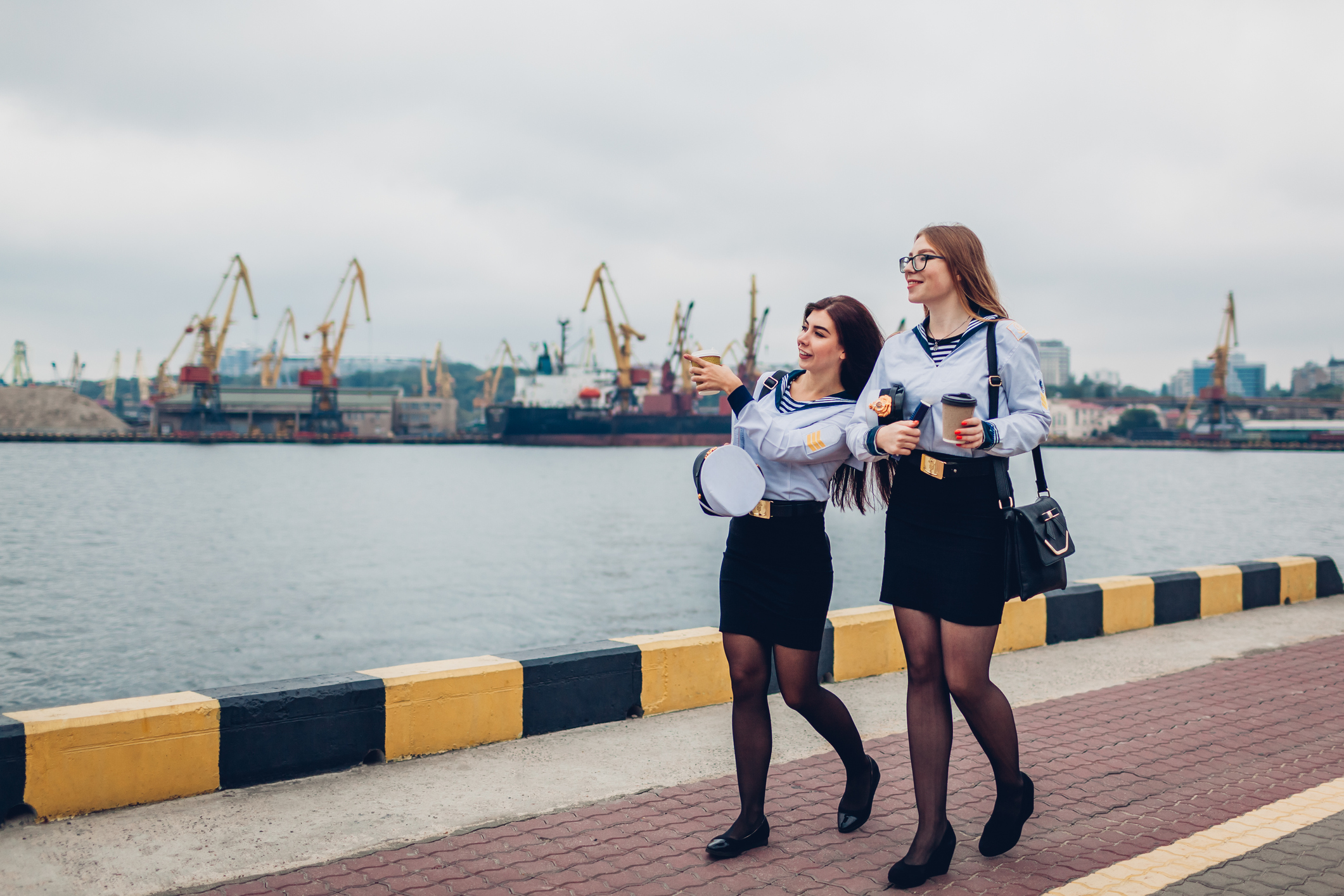 Many navies around the world are distinguished by their uniforms, with the British Royal Navy having served as a template standard across the world. In this blog, we consider what distinguishes navies from around the world and the significance of their uniforms.
IMPORTANCE OF THE NAVAL UNIFORM
A uniform signifies that a group is professional, recognisable, and a cohesive unit. The British Royal Navy adopted uniforms in 1748, much to the gratitude of various working Officers who had wanted to be recognised as being in the service of the Crown. These initial uniforms consisted of a ceremonial outfit and a day-to-day uniform, which have gradually changed to suit the roles undertaken by British sailors working in different roles and climates, as well as small changes over time to keep up with contemporary fashions, which has all resulted in the smart uniform we see today.
BRITAIN
The British Royal Navy is currently characterised by very smart designs and deep blue, almost black, colours, sometimes with gold edging or applique. We still use a ceremonial day dress, but this is only worn by a few senior Officers and has very few variations between male and female designs; the women's version buttons up on the opposite side and a different hat is worn.
Despite being worn by very few individuals, the ceremonial outfit is one of the most recognisable of the British Royal Navy's uniforms, of which there are six standards, including the ceremonial, as well as white variations for those working in tropical climates.
AMERICA
The American navy wears a range of uniforms, including dungarees up until the 1990s, but they are perhaps most recognisable for their camouflaged clothes which are their working uniforms.  There are three types of this camouflage; Type 1 which is to be removed this year after being deemed unsuitable for work aboard a ship, Type 2 which is restricted to SEALs and Seabees in desert environments, and Type 3 is designed to help sailors blend into woodlands when working near shores and riverine units.
American navy individuals wear a range of uniforms depending on their work and current requirements.
JAPAN
The Japanese navy has been influenced by the British Royal Navy for a long time, beginning in 1870 when Japan decreed that they wanted Britain as its model for development. In 1873, a British naval mission landed in Japan to instruct the Japanese navy on British ways and expectations, lasting until 1879. This period is thought to have substantially increased the navy's development as well as introducing British traditions and uniform styles.
Indeed, the Japanese Naval uniforms were considered so fashionable that elements of the uniform were incorporated into school uniforms, most notably the neckties and high collars.
FRANCE
Much like Britain, the French also have a penchant for deep blues and crisp whites in their Navy uniforms, with various designs suited to different jobs and climates, though they can be simplified into the following four categories: Winter Uniform, Summer Uniform, Overseas and Light Duty Firefighter. The French navy units are most identifiable by the charming red pompoms that sit on the top of each hat.
Overall, uniforms are very important within the navy because they act as a quick sign telling others precisely what rank the individual is currently at as well as what job they are currently doing, but the state of the uniform also serves as an indication of the individual's commitment to and pride in their position. This means that whenever you see an authentic navy uniform, it should be kept in the best condition possible.
If keeping your uniform ship-shape isn't the only responsibility that you need to keep in check, then why not consider some of our marine cleaning products? We are a ship chandlers dedicated to providing top quality products including cleaning chemicals, safety equipment and even pest control measures.