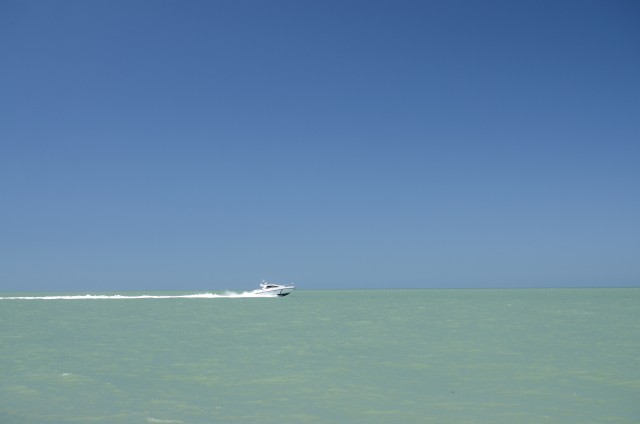 Superyachts are incredible feats of art and engineering and the pinnacle of luxury. Every yacht ever created has a personality of its own, and in this blog, we're looking at what makes the Musashi so special.
Dimensions
The Musashi is a motor yacht, built in 2011 and owned by American billionaire Larry Ellison. It stretches to 87.78m and is the 79th largest yacht in the entire world. It can reach speeds of 21 knots and cost over 160 million USD to complete. Ellison was born in New York in 1944 and is a successful businessman.
Style
The Musashi isn't Ellison's first yacht and is a downgrade in size from its predecessor, The Rising Sun. Larry considered the 138m Rising Sun to be too big for most destinations – specifically Monaco's port Hercule – and so the Musashi was born. The Musashi is a humble yacht able to accommodate 18 guests quite comfortably, supported by a crew of 23 people. That said, the Musashi isn't his smallest yacht, which would be the Ronin at 58m.
As one might guess from the name, the Musashi borrows stylistic elements from Japanese design. It concentrates on the art deco period and possesses an atmosphere of tranquility. Ellison's other yachts also follow Japanese themes, as you can guess from their names: Ronin, Katana, Rising Sun.
The designers of Musashi's interiors, Sinot, told Boat International about where the inspiration for the ship's aesthetic and design came from:
'Subtle but unconquerable, with clear lines but many concealed elements, with an open structure, but closed where necessary; [it is] entirely inspired by Musashi's character.'
Musashi was a successful samurai from the 16th century, known for master swordsmanship and skill in the arts with writing, calligraphy and strategy guides.
Gadgets
The Musashi has no less than five decks, each designed to encourage restfulness and peace of mind. One of the aspects that makes the Musashi unique is its large format windows which give the yacht's interiors a very light and spacious feeling.
Guests are provided for on the main deck in eight suites, six of which include en suite bathrooms and dressing rooms, with two master staterooms on the upper deck and bridge deck. The spa, gym, pool, mini baseball court and bar are all exceptional too, but the main deck lounge area with its cosy day beds can quickly transform into a cinema. The screen for the cinema is concealed in the deckhead and is mechanically rolled out when guests want to watch a film in the evening.
There is also a central glass lift that runs through a spiralling staircase, also made with glass and steel. Sinot explained that part of the success of their project was that they were able to have a lot of creative dialogue with the owner, Ellison, who helped to direct the process in certain ways that really gives this yacht its unique sense of character. Sinot said, 'if you have a good owner, a good build captain and a good shipyard, then the project can be successful.' and the Musashi is nothing short of successful.
The design allows for visitors to enjoy privacy while exploring the ship's decks and facilities, but this privacy also means that you will struggle to find many images of the Musashi's interior online. The ship was quietly launched by its creators (Feadship) and at first, people were speculating over who the owner was.
Musashi is a subtle ship that has a lot it could boast about, but instead opts for a quiet opulence. It's an example of relaxed luxury that doesn't need to show-off, which makes for the perfect restful superyacht. Of course, superyachts also need a lot of cleaning in order to maintain their glorious sheen and outshine all other craft in the ports. As ship chandlers we supply marine supplies online so let us help you and your staff keep your superyacht, super clean.