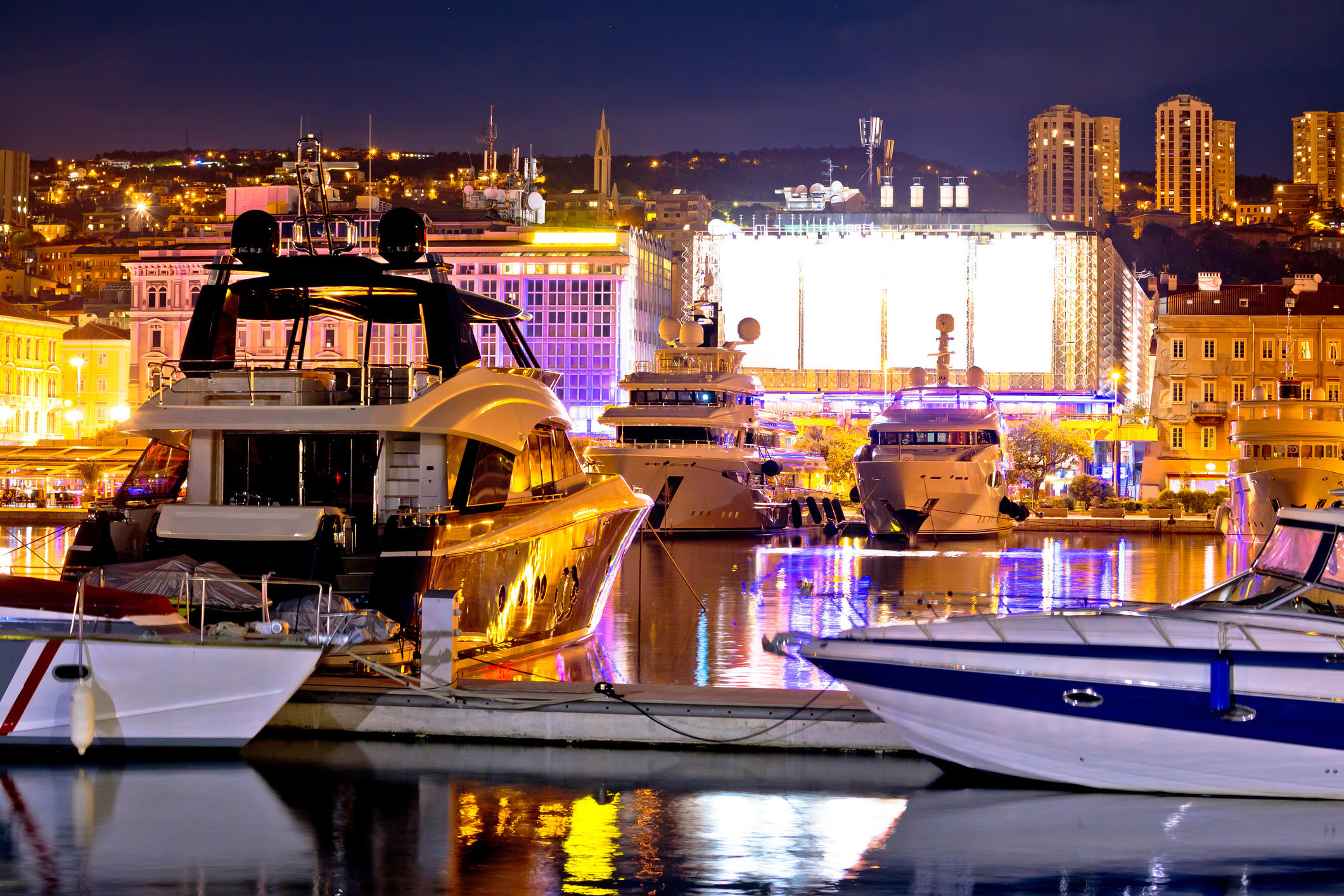 This playfully named superyacht was previously owned by Paul Allen, former CEO of Microsoft, and is currently on the market after its refit in 2019. Initially made in 2003, this updated ship is looking for a new captain to steer it onto new adventures.
Dimensions
At 126.2 metres, the Octopus can hold twenty-six guests across its thirteen rooms, as well as fifty-seven members of staff. It was built by Lurssen, a German-owned and family-run business that builds some of the largest and most luxurious yachts in the world. Typically, they construct yachts between 110ft and 590ft, so the Octopus at 414ft is one of their larger enterprises. In fact, the Octopus currently holds the title of the 20th largest superyacht in the entire world (superyachts.com 03/2020), and Lurssen holds the title for building the largest yacht in the world – Azzam.
Original Buyer
Paul Allen was born in 1953 in America and lived until 2018. Allen had a love for ocean exploration, specifically deep-sea explorations, and this shows in the Octopus build. One of the key features of this yacht is its eight-person submarine, of which Allen said this in 2011;
"It turns out if you go 1,000 feet down in the ocean, it's really dark, and the animals are really strange," Allen said in 2011. "But if you put on some Pink Floyd, it's fantastic." (GeekWire)
The submarine has been crucial in recovering lost objects, such as a bell belonging to the Royal Navy, and even an entire WWII battleship called the Musashi. The creature on which this ship is named can dive as deep as 2.6 miles below the surface, but the mechanical Octopus can venture much further below with its submarine. This is a yacht for those who are inquisitive and ready to explore.
Superyacht Style
Like the late Paul Allen's other superyachts, the Octopus has some serious Mission Impossible vibes about it. The Octopus in particular is famous for its engagement in various rescue activities, which serves to give its various toys and technologies a sense of importance beyond the leisurely. This is a superyacht that walks the line between luxury and functionality – a superyacht that has known great responsibilities, as well as a few games of basketball and effortless lounging in the swimming pool.
The superyacht is also well known for making plenty of stops at the Cannes Film Festival. Here, it was the host of multiple high-class parties. This love of new and experimental culture is mirrored in the yacht's interior. The ship has recently undergone a refit, and its new interiors feature lots of smooth wood panelling with a variety of sharp and smooth edges. Its main colouration is white and wood-tones, giving the ship a very clean yet natural feel to its aesthetic.
Gadgets
Like all of the best superyachts, the Octopus has its own retinue of gadgets to entertain its guests, many of the latter have also been used in rescue operations, which adds to the incredible sense of history that accompanies this splendid yacht. Here are some of the Octopus' finest features:
Eight decks including a dedicated owner's deck with private elevator.
Full deck for entertainment — including cinema, gym, spa, observation lounge and basketball court on the deck below.
Glass-bottomed underwater observation lounge.
Bridge deck pool and pizza oven.
Storage for seven tenders, two helicopters, two submersibles and a large SUV.
Two helipads.
Dive centre and hyperbaric chamber.
(GeekWire)
Of course, with so many extra-boats, helicopters, and submersibles, the crew are going to need a lot of specialised marine cleaning products to keep the yacht and all its components looking luxurious. We are a dedicated ship chandler that can provide you with a range of tools and materials for keeping your yacht looking ship-shape. The Octopus is one of the world's finest superyachts, and we're certainly hoping that its next buyer will return it to its adventuring glory soon.