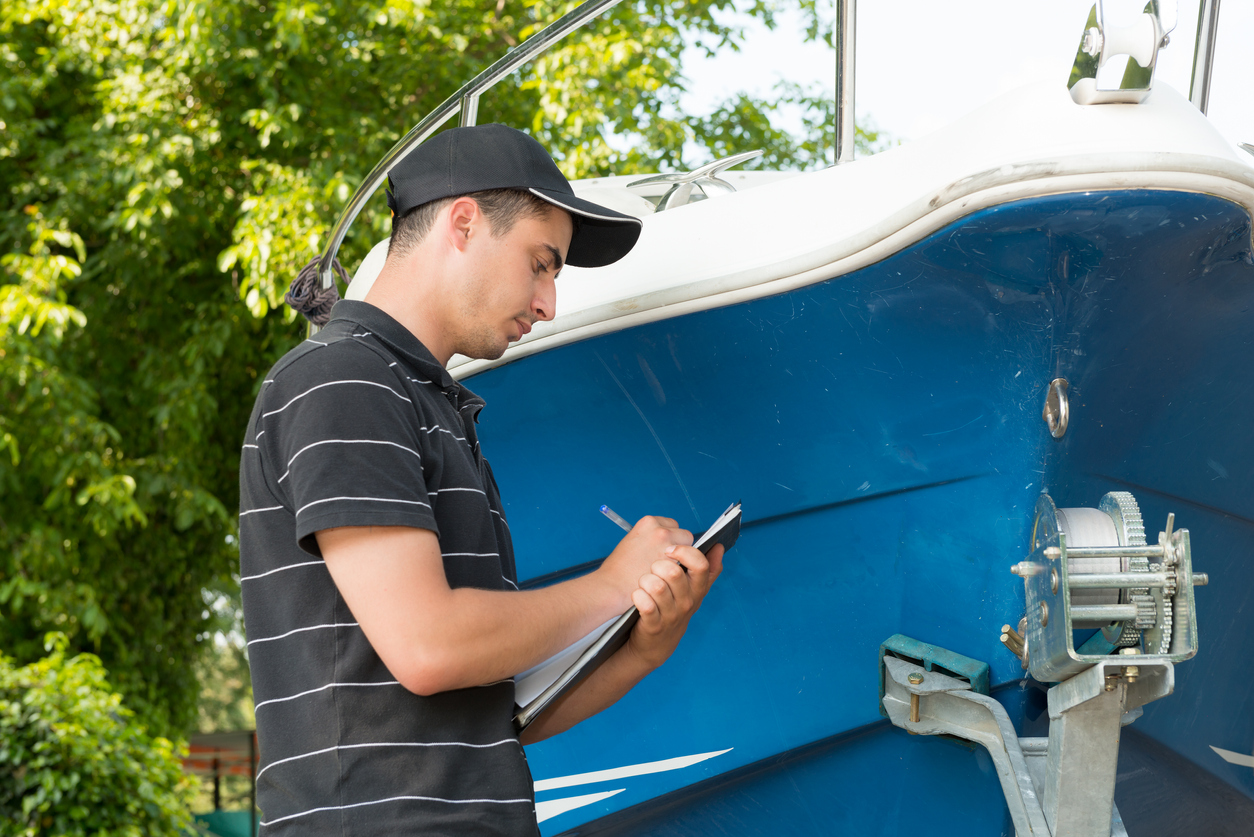 Maintaining your boat regularly and completing safety checks is essential to the well-being of your vessel and the passengers onboard. In this blog, we have compiled a list of necessary checks to make to your boat before setting sail. These will cover everything from safety equipment to essential boat cleanliness tips.
Safety Equipment 
Before heading out onto the water, you should ensure you have the appropriate health and safety essentials. Writing yourself a checklist can be the easiest way to ensure you don't forget anything, as even the most experienced on a boat can get into an accident, and you must prepare well.
Below, we have created a non-exhaustive emergency equipment checklist to highlight some of the things you may require onboard (even if you never use them):
Lifejackets and lifebelts
Flares or another form of visual distress signal
Whistle or air horn for sound signals
A complete first-aid kit
Fire extinguishers
A torch
A toolkit with equipment for tears and repairs
Marine cleaning supplies for offshore maintenance
A life ring
A mobile phone
While some of these items may seem obvious, you must leave nothing behind. You should also dress appropriately; this includes shoes with a non-slip sole and clothing without any tags or loops that could catch on equipment. Whether you've been sailing for years or it's your first couple of trips, you should always plan ahead and keep extra warm clothing and blankets on board.


Another essential safety tip is to plot your route and familiarise yourself with the journey before setting off — you should also research local rules and regulations. Checking the weather is also crucial, as it will help you distinguish what equipment and supplies you may need.
Cleaning and Maintenance Checks 
Cleaning your boat may seem like a daunting task. However, you must use specialist cleaning equipment and chemicals to keep your vessel looking the best it can and for safety reasons too.
At Offshore Supply, we stock a wide range of boat cleaning supplies and general boating supplies, including Nalfleet marine chemicals, marine tape and Gamazyme. You can browse our range of marine supplies online and place an order today.
When thinking about maintenance, there are some basic checks that you can carry out yourself. These include inspecting the fuel tank for worn spots or cracks, ensuring that fuel lines' clamps are rust-free. After every trip, you should flush out the engine to stop salt crystals or debris from damaging the boat internally. The water pump should deliver a strong flow — a weak output could signal a blockage. You can also refer to your owners' manual, where you will find information on basic maintenance procedures.
Your engine will require an annual service, including changing the oil, oil filter and fuel filters. You can perform daily checks of the drive belt tension and condition, ensuring that the wiring and pipework are in a sound working condition with no loose connections.
The rig should be checked at least once a season with a full inspection once a year. While a visual inspection is practical, a complete check is needed to see the condition of spreader roots, attachment points, terminals and fittings.
Communication and Navigation Equipment 
Having access to equipment to call for help in an emergency is essential. While a mobile phone might be handy, you cannot always rely on a signal. Because of this, it's important to prepare and consider other communication methods for when you do not have coverage.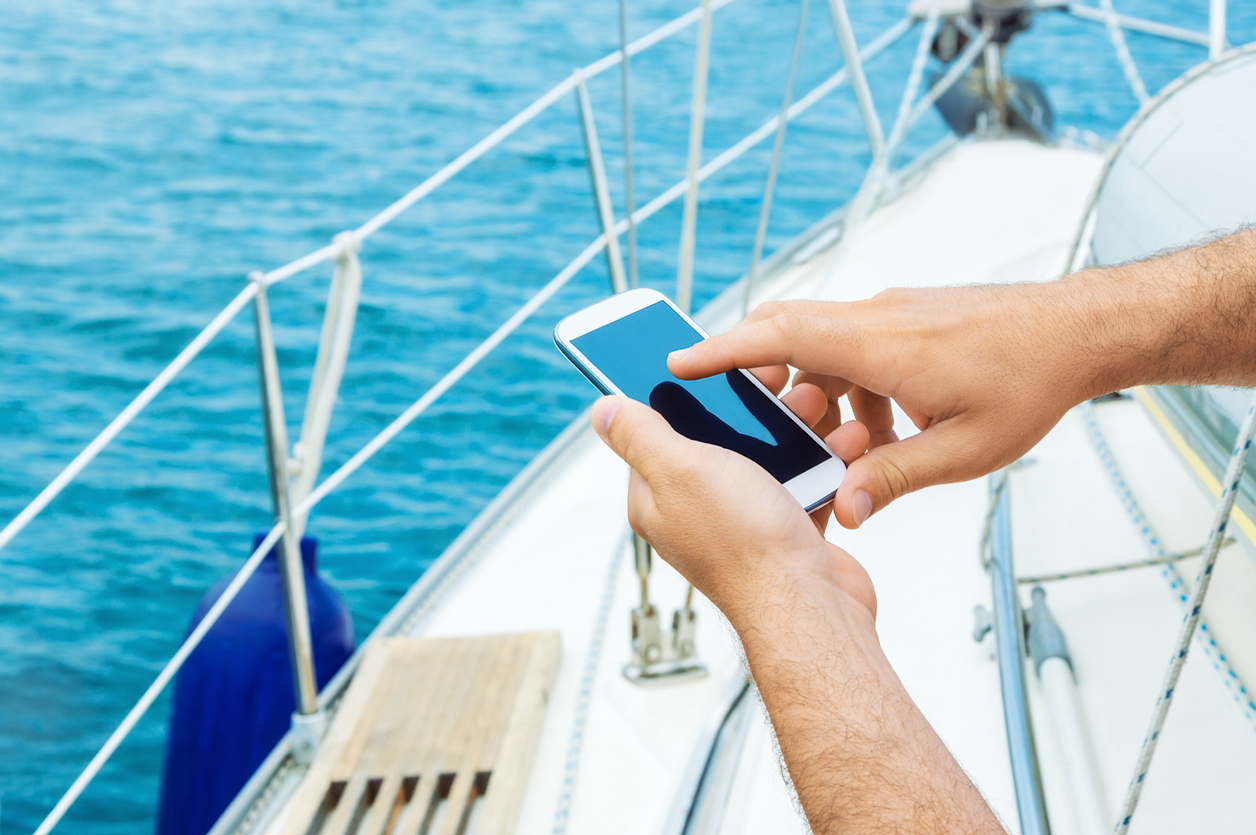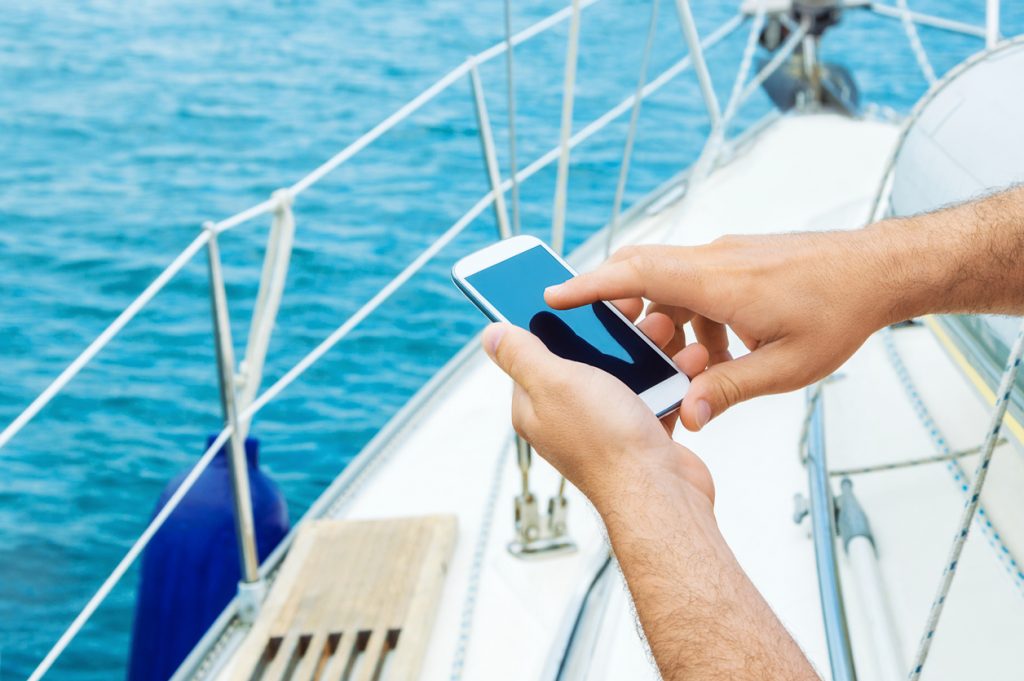 Under the Merchant Shipping Regulations, it is mandatory for all UK pleasure craft of 13.7m in length and over to have communications equipment onboard.
We have listed some of the communication methods and equipment below:
Handheld or fixed VHF
VHF antenna
Routine VHF traffic
Cockpit loudspeaker
The Global Maritime Distress and Safety System (GMDSS)
Digital selective calling (DSC)
Ship to ship
Food and Water Supplies
You should be well-stocked on food and water supplies ahead of setting sail — this includes emergency provisions.
Our Hadex drinking water disinfectant is the market-leading food grade disinfectant for the maritime and offshore industry. Bacteria, algae and other micro-organisms can grow exceptionally quickly in water and just like food, water deteriorates. Hadex is safe, effective and easily applied. You can store it on board, and it will last at least 18 months (when stored under normal conditions).
When packing food supplies, you should check the expiry date of what you already have on board. We would always recommend eating before departure as sailing on an empty stomach can lead to feeling seasick.
The next time you're planning to set sail on the open waters, take the time to perform a safety check and ensure you have all the equipment you need.
At Offshore Supply, we can provide you with a wide range of marine cleaning products and supplies for your vessel. If you have any questions or need more information about any of our products, please get in touch.