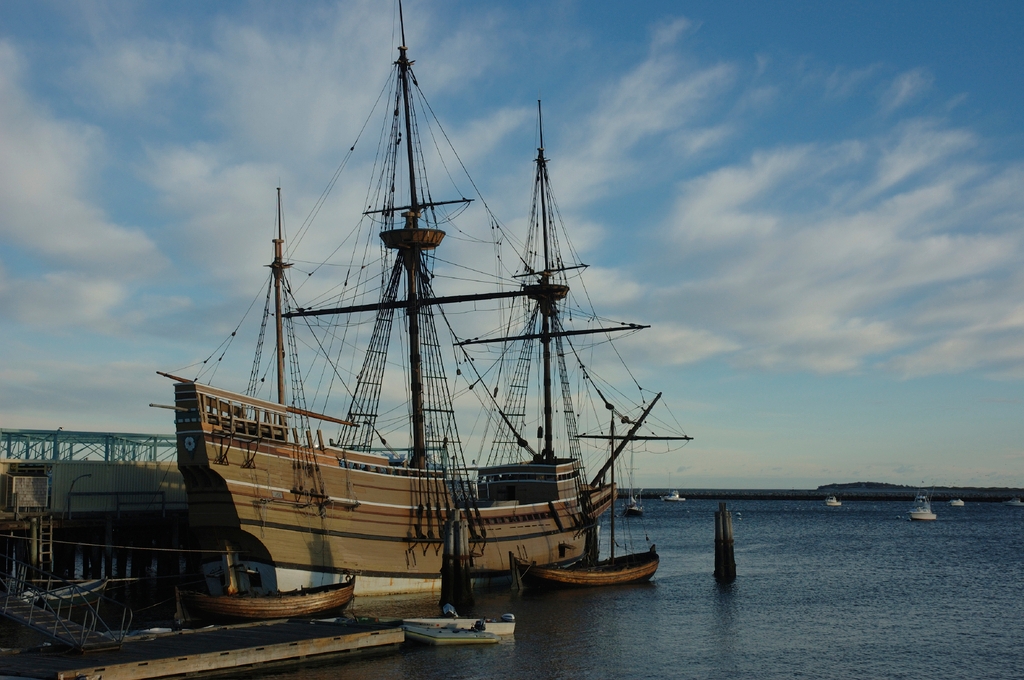 Here at Offshore Supply as ship chandlers, we're passionate about all things ships, and that's why we love to talk about some of the most famous vessels from history. Last time, we took a look at HMS Bounty – a British warship made famous by its mutiny. Today, we'll look a little further back as we explore the history and impact of the infamous Mayflower.
The traditional story begins in September of 1620 as the English merchant ship was repurposed so as to carry people rather than its usual cargo of wine and dry goods. A group of English Protestants refused to align themselves with the Church of England as they saw it as corrupt and idolatrous, so in an attempt to remove themselves and their children from the worldly influences, the separatists decided to set up a new life for themselves in the New World.
Two ships were commandeered to transport the pilgrims to their new life – Mayflower and Speedwell. As they departed from Portsmouth, the Speedwell sprung a leak, forcing the pilgrims to head back to shore and squeeze themselves onto the already cramped Mayflower.
With everybody relocated to the famous ship, the journey began once again, although with a few disadvantages. The Mayflower headed into the Atlantic at the height of storm season, resulting in a rough and bumpy journey.
Two months passed and Mayflower finally found her destination at Cape Cod. Here the pilgrims disembarked and settled, beginning their lives in the New World.
It is not certain what became of the old ship, but it is thought that she was taken apart and used to construct a barn in a village in Buckinghamshire. The 'Mayflower barn' still remains to be a tourist attraction, regardless of the authenticity of its timbers!
The Mayflower may be one of the most important ships from history, and is unusual in the fact that it wasn't a vessel of war. Mayflower provided the possibility for the modern America that we have today and allowed the pilgrims to start their new lives.
Although you may not be off to found a new country, you're still going to need to make sure that you're well stocked when it comes to sailing the seven seas! That's why we stock an extensive range of marine supplies, so if you would like to know more about any of our products, please don't hesitate to get in touch with us today by calling 01524 862010 to speak to a member of our friendly team.