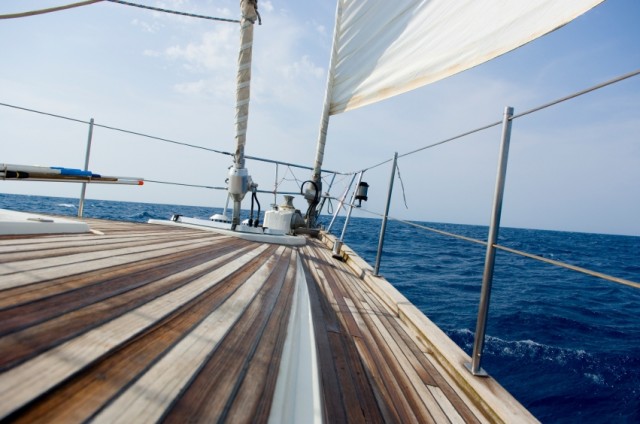 Decking is something which looks fantastic when it's newly installed. With a little maintenance using the right deck painting equipment, you can keep your decking in the best possible condition and avoid them falling into a state of disrepair.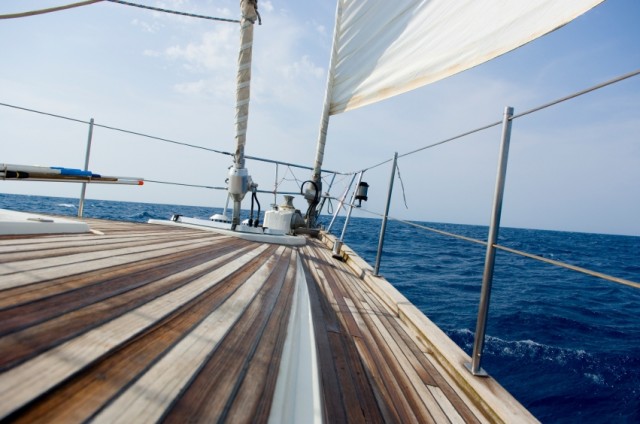 What Problems Might I Encounter With a Deck?
The most complained about problem with decking is that it loses its natural colour over time, going from a glorious fresh timber to a grey or green colour. Thanks to the wet environment we live in, decking can also suffer from mould, mildew or moss, or weather damage to its finish, leaving you with cracked or peeling surfaces.
Choose Your Treatment
You'll find five different types of decking treatment products, aimed at the five different types of treatment which a deck needs – decking protection, preservation, general maintenance, rejuvenation and restoration. It's important to choose the right product to use with your deck painting equipment, whether that's an oil, stain, paint, preserver, restorer or cleaner.
The marine cleaning product you choose should also fit the situation of your deck. South facing decks, which see the most sunshine, will need protecting from UV damage. Decking in the shade is prone to algae and mould, and decking under trees will have to deal with leaf fall.
Where Do I Start?
That depends on the deck which you're going to be working on. Newly installed decking will require a different approach to established decking which has been previously treated. Dry, grey boards are either untreated or have gone without treatment for some time. Coloured decking in need of TLC will have a peeling or flaking surface, as many decking stains work by forming a plastic-y film on the surface. This is what you can see flaking away. Oils, on the other hand, tend to sink into the wood.
Another giveaway would be to look for moss or algae on the surface of the boards. If either of those are visible, that's a sign that any treatment which had once been applied has passed its best and stopped working.
Prepare Your Surface Properly
To give any treatment the best chance to work properly, we'd advise that you wait until you can be sure that the weather is on your side. Some treatments need 48 hours to set, so make sure the mercury stays in double digits.
You should make sure your decking boards are as clean as possible before starting. A pressure washer is a good start, but a tailor-made detergent such as Rustin's Decking Cleaner or Ronseal's convenient decking cleaner sachets will give optimal results, removing grease and stubborn dirt. Definitely do not use household detergents like washing up liquid or laundry detergent, as the chemicals in these can stop oils, stains and paints from "sticking" later on. Once you've power washed or scrubbed your deck, leave it for 24 hours to allow the water to evaporate from the boards.
Ready to restore your decking? Offshore Supply are here to help. Give us a call on 0845 5211939, or use our easy contact us page on our website to enquire about our extensive range of deck painting equipment.