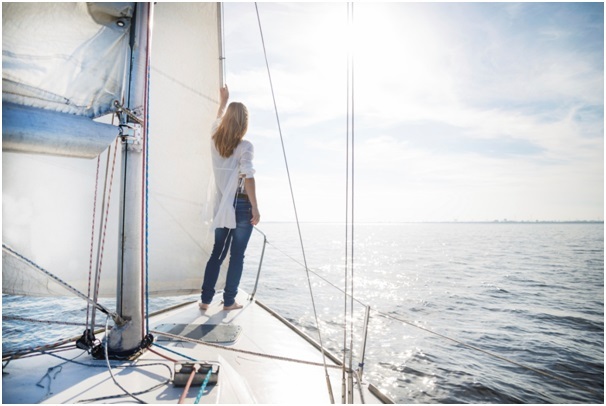 Previously, we started to look at some of the world's most influential sailors, from past and present. In our past two blog posts, we have already looked at Sir Robin Knox-Johnston and Captain James Cook. This time, we decided to change our focus entirely and not only give attention to someone who sailed within the last 6 years, but also look at a female sailor.
We're looking at Jessica Watson; the youngest sailor to sail around the world solo with no stops and no assistance.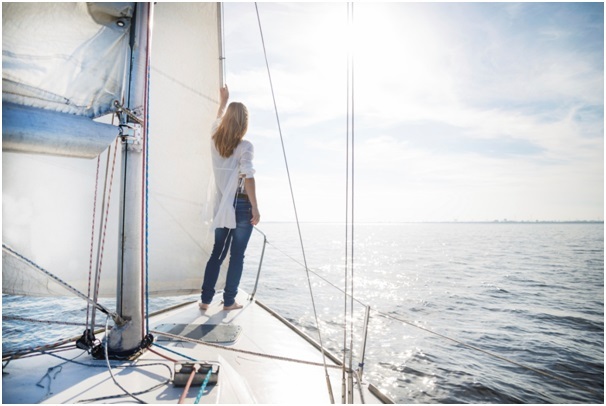 Early Life
Jessica Watson was born on the Gold Coast in Queensland Australia. She was one of four children, having one older sister and two younger siblings.
Her parents were very interested in sailing, and from Jessica being eight years old, they had their children take lessons. During this time, Jessica and her family spent five years on board a 16-metre cabin cruiser, where all the children were home schooled. It was during these lessons that Jessica read Jesse Martin's book Lionheart: A Journey of the Human Spirit. The book told of the 18-year old's journey of sailing around the world, which he completed in 1999. She was inspired by his tale and wanted to achieve this herself.
Preparation and Training
Jessica began plotting her trip in 2008 whilst just 15 years old. She prepared for her journey by serving on other vessels and by completing specific qualifications. These included safety courses, which gained her certificates that declared her safe to be at sea.
By the time she was ready to set off on her own voyage, she had already gained over 6,000 ocean and coastal miles experience.
The Boat
Jessica used the same model of boat that Jesse Martin had used during his own around the world trip; an S&S 34. This design of boat from Sparkman and Stephens is well known for its toughness, its ability to keep consistent speeds and its capability whilst at sea.
Jessica gave her boat the name 'Ella's Pink Lady' due to the colour of the vessel.
The Journey
Jessica departed Sydney on the 18th October 2009 on a journey that would take her 7 months to complete.
She first sailed northeast through the South Pacific Ocean, making her way across the equator, which she crossed on the 19th November. After passing the equator, she made her way towards Cape Horn in a south-easterly direction.
By the 25th January, she had reached the halfway point of her journey. A month later, she had already travelled from the Western Hemisphere to the Eastern Hemisphere and had reached the southernmost point of Africa. From here, she was able to cross the Atlantic Ocean into the Indian Ocean. Her aim then was to head towards Western Australia.
By the beginning of May, Watson had reached the South East Cape of Tasmania, meaning that the final leg of her journey would take her back towards home.
Her 210-day journey finally came to an end when she arrived back in Sydney Harbour on 15th May 2010.
Jessica has since written on her blog that, during her journey, she went through some of the world's most treacherous waters, suffered through some awful storms and had no less than 5 knockdowns. Despite all this, she never even thought of giving up on her ambition.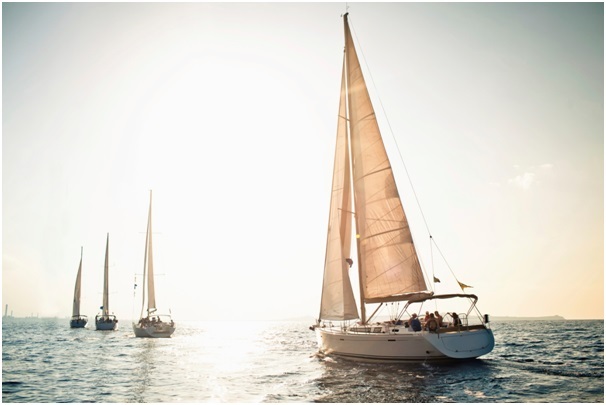 The Future
Since completing her journey, Watson has received a number of awards. In 2010, the Australian public awarded her the title 'Young Performer of the Year', and then in 2011 she was named 'Young Australian of the Year'.
In December 2011, Jessica entered the Sydney to Hobart Yacht Race, again becoming the youngest person to complete the feat.
We are sure that whatever Jessica does in the future, she has already earned her place on our list of inspiring sailors!
Here at Offshore Supply, we love reading about inspirational sailors from past and present. If you're a budding sailor and you need equipment for your own boat, then we can help. We pride ourselves on being one of the leaders in providing marine supplies to the industry. If you're seeking information about any of our products, or you have any questions, please contact us on 0845 521 1939 and a member of our friendly team will be happy to help.