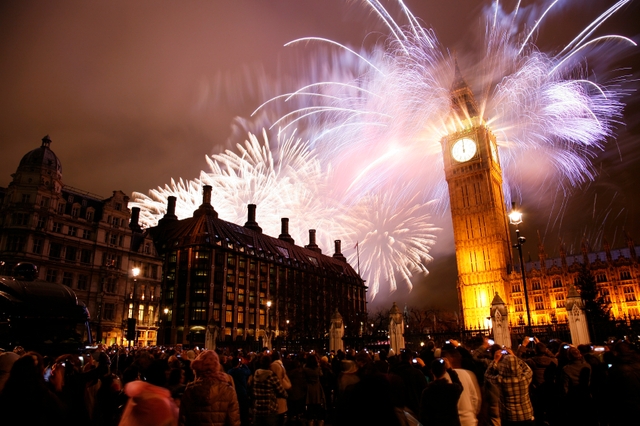 It's hard to believe it, but that's it for another year! If you're anything like us, you're probably nursing a full stomach from the sheer volume of tasty food that's graced your plate over the last few days, and why not? We hope that Santa found time to bring you everything that you could have hoped for.
With Christmas behind us and a New Year on the horizon, we thought we would take this opportunity to take a break from our marine chandlery and offer you a branch of our gratitude for you selecting for our Offshore Supply services throughout 2015. 
Thank You for Your Continued Custom!
We've had a wonderful year here at Offshore Supply and it's in no small measure down to our valued customers. We are incredibly grateful for your continued custom and kind words. Every member of the Offshore Supply team is continually striving to offer only the finest levels of customer service; be that through our provision of high quality offshore supplies, or through our up-to-date industry-insider blog, we only ever aim to deliver the best.
Our team have experienced a fantastic year of growth, alongside our customer base, and 2016 looks set to offer no exception! We take great pride in being able to create and foster relationships with our customers as we believe that is so much more than about delivering a job well done… we strive for unparalleled customer service. 
Bring on 2016!
The Offshore Supply team promise much more of the same throughout the following year when it comes to our service, high quality products and informative blog articles. We love knowing that we can provide you with information through our blog, allowing us to offer advice outside of the typical working hours, to ensure that we are providing the best service possible. So, make sure you keep tuning back in to find out some handy hints, entertaining tales and news from the industry.
If you would like to discuss any of our services, or would simply like to chat with one of our team, don't hesitate to get in touch; you can contact us on 0845 5211939, where we are always eager help! Until then, the whole team at Offshore Supply hope you have a wonderful New Year, and we hope to see you soon!