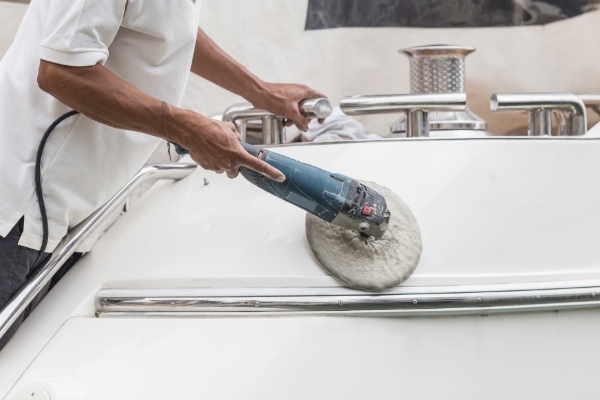 At Offshore Supply, we understand the importance of having the best marine products to enhance your boating experience. That's why we're excited to shine the spotlight on Unitor, one of our top-selling brands in marine cleaning, water treatment, maintenance, and safety products. Unitor's commitment to exceptional quality and innovative solutions has made it a trusted name in the boating industry.
So, in this blog, we're exploring some of their best products and explaining how this brand can elevate your boating experience.
Unitor Marine Cleaning Solutions
Keeping your boat clean and well-maintained isn't just a matter of aesthetics but a key factor in ensuring its longevity and optimal performance. It's essential to choose the right brands with a proven track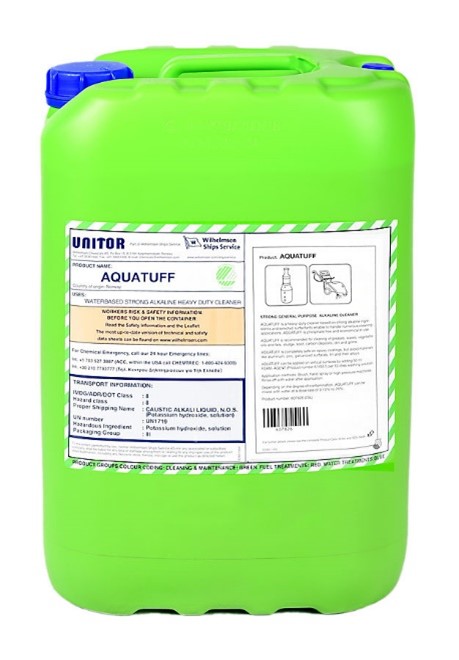 record of providing high-quality solutions and expertise in the marine industry to ensure the longevity and safety of your boat. Trusted and reputable brands such as Unitor offer effective and safe solutions for your boat care needs, ensuring that your vessel not only looks good but also operates at its best.
Unitor offers a comprehensive range of marine cleaning supplies to tackle even the toughest challenges. From their powerful degreasers to their effective stain removers, Unitor has you covered. Their products are specially formulated to remove dirt, grime, and stains without harming the delicate surfaces of your vessel. For example, pictured right is Unitor Aquatuff, a versatile, heavy-duty, water-based alkaline cleaner designed for various boat cleaning applications. It effectively removes:
Greases
Waxes
Oils
Sludge
Carbon deposits
This makes it an excellent choice for the boating industry, which requires powerful cleaning solutions.
Unitor Fuel Oil Treatment Range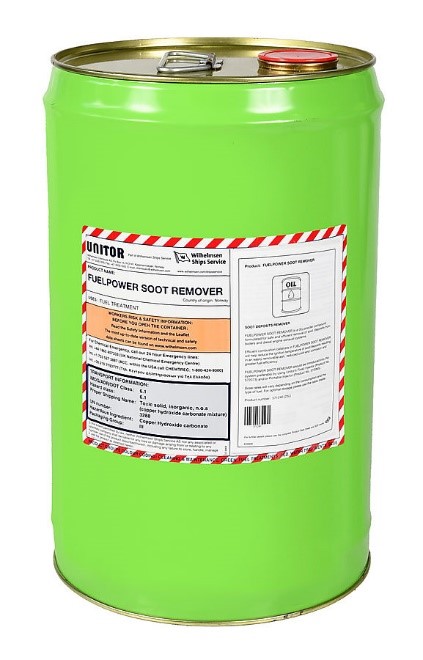 The smooth operation of your boat's engine is crucial for a safe and enjoyable boating experience. Unitor understands this, which is why they've developed a range of fuel oil treatment products that are second to none. Their advanced formulations help optimise combustion, reduce carbon build-up, and minimise fuel consumption. Whether you're a recreational boater or a professional in the maritime industry, Unitor's fuel oil treatment range will keep your engine running like a well-oiled machine – literally!
Pictured left is the Unitor Fuelpower Soot Remover Powder, a dry powder that effectively removes soot and deposits from boilers and exhaust systems. This product, available in a 25kg pack from Offshore Supply, is specifically formulated to address the challenges of soot and deposit build-up in marine and industrial settings.
Unitor Water Treatment Solutions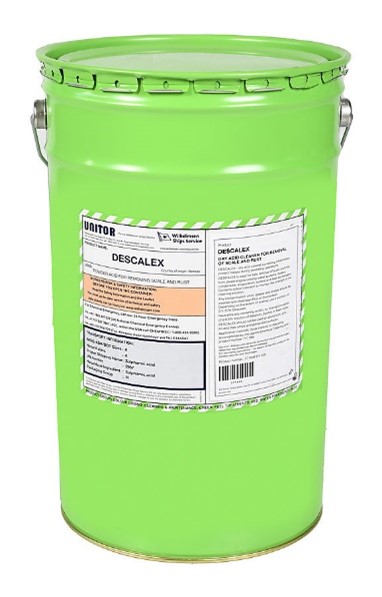 Clean and safe water is essential for the comfort and well-being of everyone on board your boat, so choosing a reliable supplier of water treatment solutions is vital. Unitor offers a comprehensive selection of water treatment solutions that address various water-related challenges. From descaling agents to bactericidal treatments, Unitor provides effective and reliable solutions.
For example, pictured right is the Unitor Descalex, a powerful cleaning agent designed to remove scale and deposits from various water-based systems, including boilers, condensers, heat exchangers, and more. Available from Offshore Supply in a 25-litre container, it offers effective descaling capabilities that help to restore equipment performance and efficiency. By using Unitor Descalex, boat owners and operators can prolong the lifespan of their equipment, save energy and costs, and maintain compliance with industry standards for equipment maintenance.
Tips for Choosing the Right Unitor Products
With such a vast array of Unitor marine products available, choosing the right one for your needs can be overwhelming. Here are a few tips to help you make an informed decision when selecting shopping on our website:
Assess your specific requirements. Consider the unique needs of your boat and identify the areas that require attention. Are you struggling with stubborn stains? Do you need to improve fuel efficiency? Understanding your specific requirements will help you narrow down the options.
Consult with experts. Our experienced team is always ready to assist you in choosing the right Unitor products for your vessel. Don't hesitate to get in touch for personalised recommendations tailored to your boating needs; we're here to help you make the best decision.
Read product specifications. When browsing the range of Unitor products, take the time to familiarise yourself with the specifications and features of each product. This will ensure you select the most suitable option for your application.
Consider product reviews. Customer reviews offer valuable insights into the performance and effectiveness of Unitor products. Take the time to read what others have to say about their experience.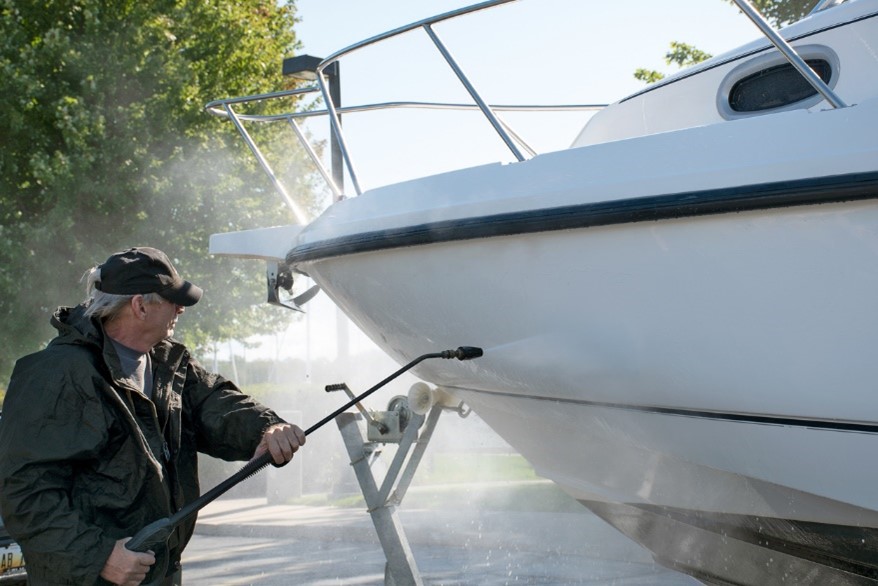 At Offshore Supply, we're committed to providing our customers with top-quality marine products at competitive prices. We understand that your boating experience is a cherished one, and that's why we partner with brands like Unitor that share our values and commitment to excellence. Trust Offshore Supply to provide you with the very best in marine products, and count on Unitor to elevate your boating experience to new heights.
Explore our range of Unitor marine chemicals online today and discover the difference a top brand like this can make to your vessel.