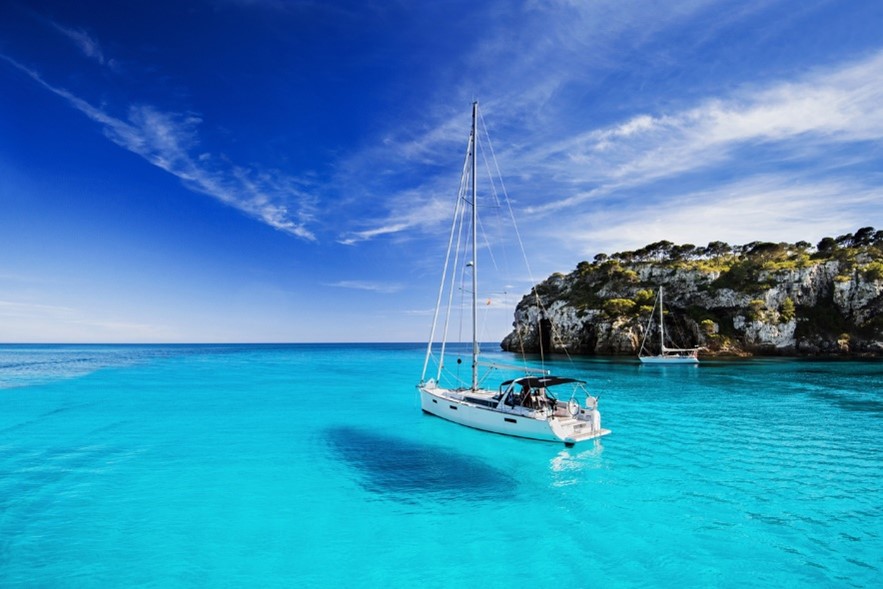 At Offshore Supply, we've navigated the seven seas, charted the most captivating routes, and are always looking for a new adventure, and we know our customers are no different.
So today, we're sharing our expert-picked top 10 destinations for sailing adventures around the world, but please note that these choices are in no particular order. It would be impossible for us to choose a favourite, but we invite you to read on, visit the locations that sound the most inviting, and decide for yourself your top 10 list.
As always, wherever your adventures lead, Offshore Supply stands ready to meet your maritime needs, from marine cleaning supplies to engine spares, ensuring you have a smooth and well-equipped sailing expedition. Let's set sail!
1.      Greek Islands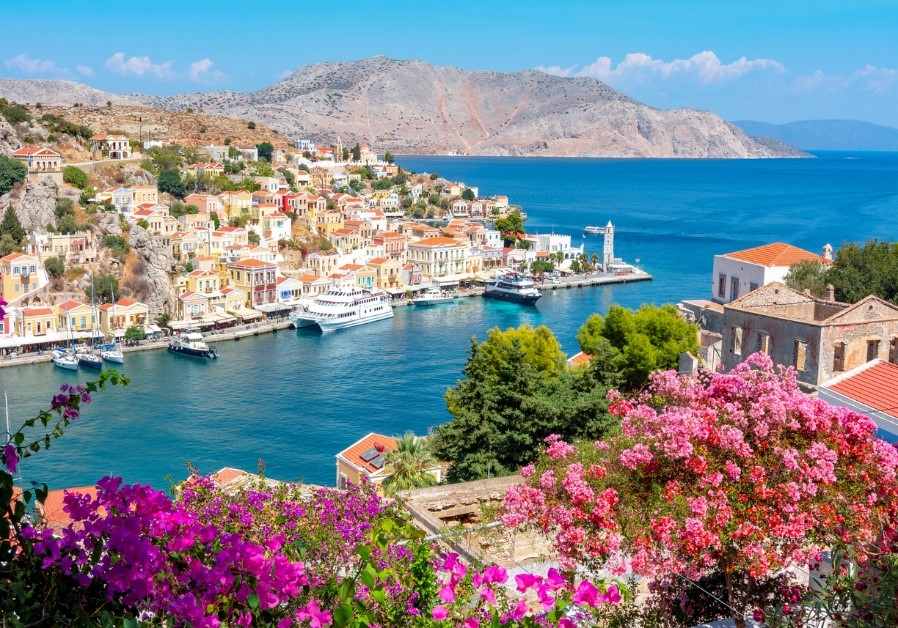 The Greek Islands offer a supreme sailing experience, unparalleled in its azure seas, soothing breezes and diverse landscapes. As a pulsing heart of the marine world, they're a mosaic of over 6,000 islands and islets, providing countless opportunities for exploration and adventure. Crystal-clear waters crash beneath the Mediterranean sun, while the warm Greek hospitality and rich cultural heritage enhance the atmosphere. From tranquil coves to bustling ports, each island presents a new, unique maritime encounter.
2.      Whitsunday Islands, Australia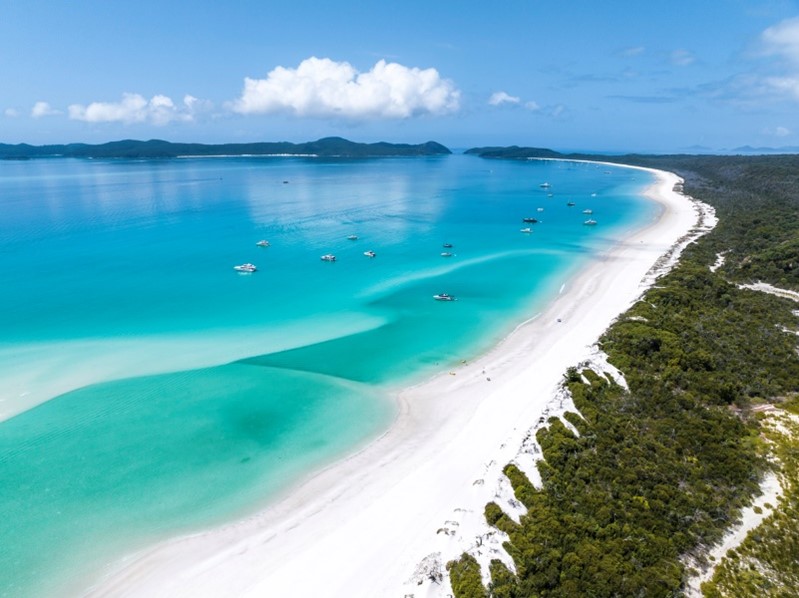 The Whitsunday Islands in Australia offer a dreamy sailing backdrop with turquoise waters and 74 unspoiled tropical islands. This paradise boasts serene anchorages, vibrant marine life, and the iconic Great Barrier Reef, serving as exquisite waypoints in an Aussie sailing expedition. These islands exhibit Australia's natural beauty, while marinas provide all necessary facilities for seafarers. In the heart of the Coral Sea, discover unparalleled sailing adventures only the Whitsundays can provide, and let Offshore Supply support you in writing this remarkable chapter in your maritime journey.
3.      British Virgin Islands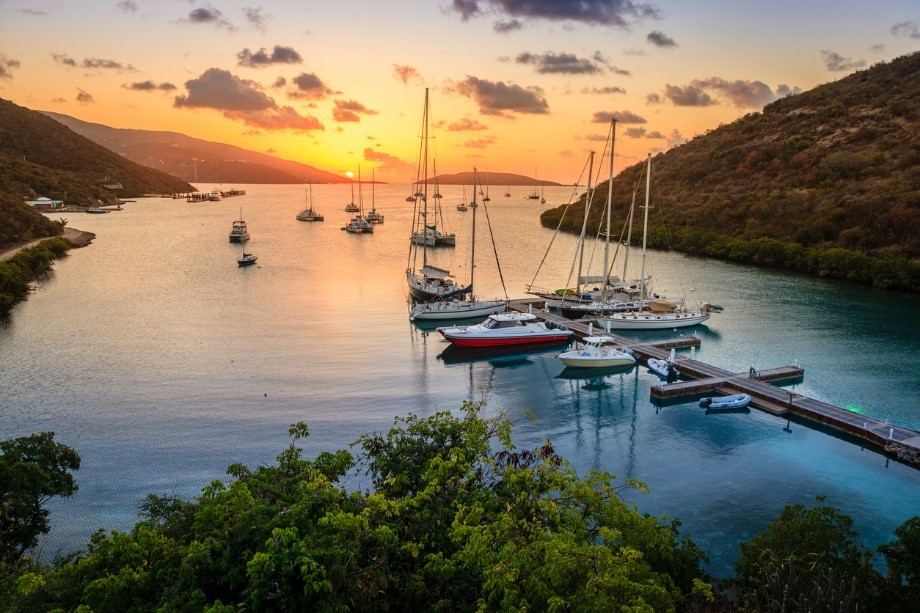 The British Virgin Islands (BVI) is a premier destination for sailing enthusiasts worldwide. A constellation of over 60 islands and cays offers rich turquoise waters, white-sand beaches, and vibrant tropical landscapes. The line-of-sight navigation and steady trade winds make it an ideal sailing playground for both novices and seasoned mariners. So whether you're renting a superyacht or taking your old vessel for an adventure, you can enjoy the local culture, savour Caribbean cuisine in exceptional dockside eateries, and moor in well-protected, spectacular bays.
4.      French Riviera, France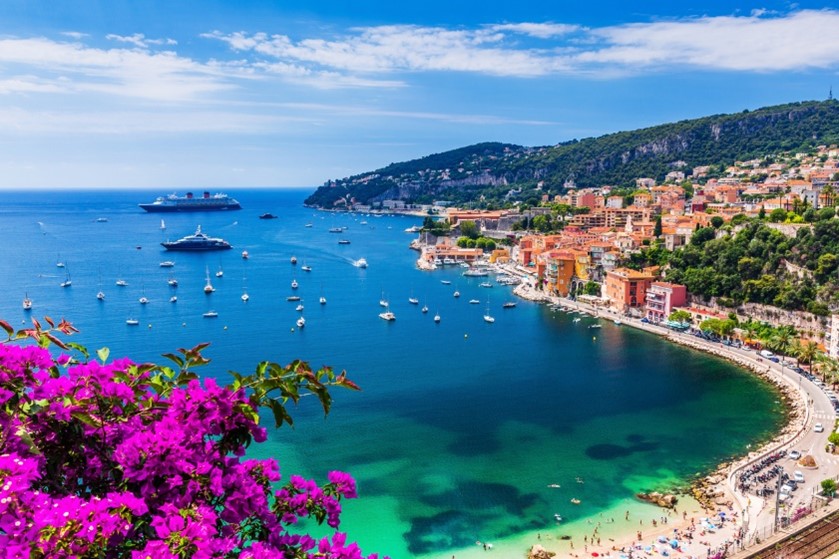 The French Riviera stands unrivalled for sailing adventures. Its stunning coastline offers unrivalled scenic beauty, and the alluring waters of the Mediterranean Sea are both tranquil and challenging, providing an ideal sailing environment. Famous marinas such as Saint-Tropez and Cannes let sailors experience the Riviera's world-renowned elegance and rich maritime history. Each nautical mile echoes tales of seafaring legends, always providing an immersive and thrilling sailing adventure. The Riviera is a sailor's paradise, as with its beauty and history, dependable wind patterns guarantee consistently ideal sailing conditions throughout the year.
5.      Croatia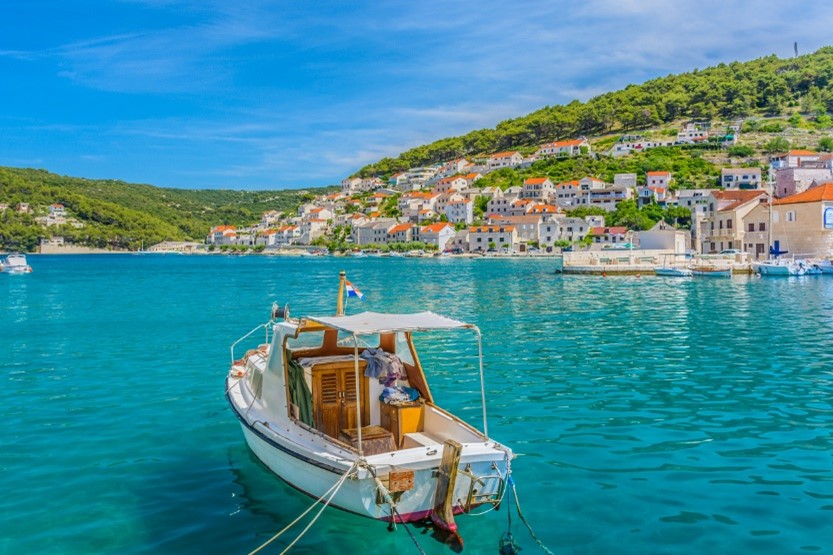 Croatia delivers magnificent sailing experiences, boasting an extensive Adriatic coastline with over a thousand islands to explore, each offering unique vistas and cultural experiences. The European country's clear, calm waters make navigation simple, perfect for both beginner and veteran sailors, and prevailing winds assure ideal sailing conditions throughout the year.
Croatia's rich history, visible in her ancient port towns, enhances every journey. You don't just sail in Croatia; you traverse through maritime legacy, making it an exceptional choice for sailing adventures.
6.      Bay of Islands, New Zealand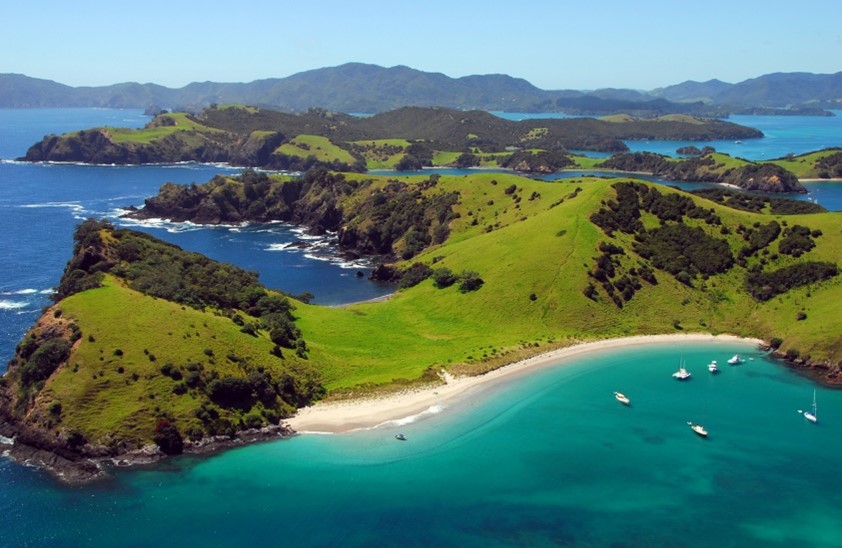 With 144 islands offering mesmerising panoramas, the Bay of Islands in New Zealand is a sailing paradise, promising diverse exploration routes for adventure seekers. Its crystal-clear waters exhibit abundant marine life, enhancing any sailing journey with a natural allure. Stable, year-round winds make for thrilling yet controlled sailing atmospheres.
The Bay's rich Māori heritage offers a remarkable cultural journey, making it a popular cruise line destination. Every sail transcends mere exploration, becoming an interaction with New Zealand's ancestral past. Simply put, the Bay of Islands offers an extraordinary sailing experience.
7.      San Juan Islands, Washington, USA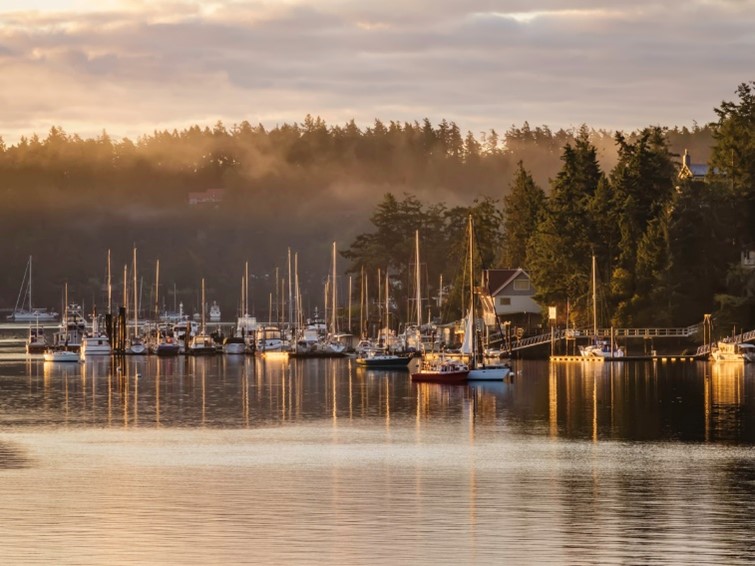 The San Juan Islands, Washington, USA, epitomises the ideal sailing spot. Housing hundreds of islands and rocks, it delivers unparalleled exploration prospects. Tranquil currents and steady winds provide a balanced sailing environment, suitable for all skill levels. And the area's unique microclimate also ensures better-than-average sailing weather throughout the year.
Encounters with diverse wildlife, including orcas, and a rich Native American heritage create unforgettable nautical experiences, elevating every journey from a mere sail to a historic voyage.
8.      Seychelles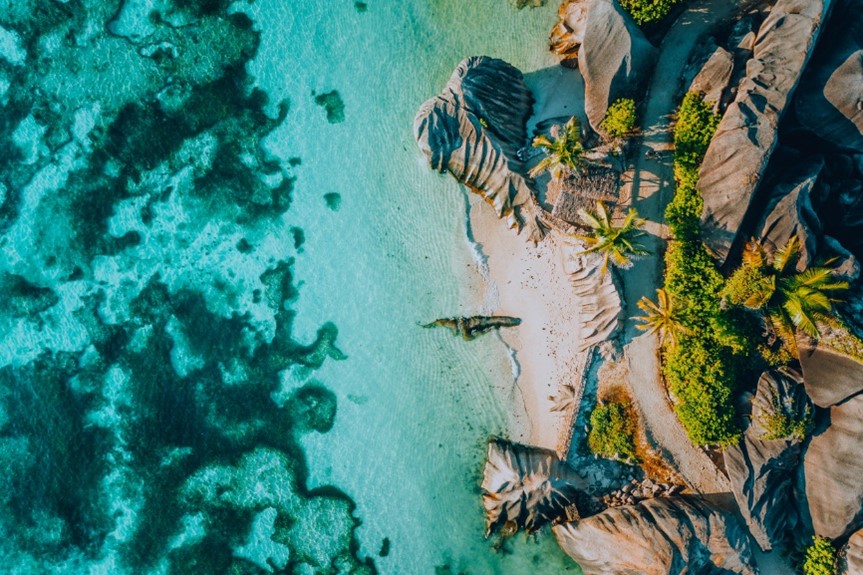 Seychelles, a pristine destination for sailing, is a collection of over 100 enchanting islands, ensuring countless exploration possibilities and new horizons to discover. Embracing the mild thrill of the Indian Ocean waters, Seychelles caters to sailors of all levels, offering a balanced blend of calm and challenging sailing conditions, continually refreshed by the rhythmic monsoons.
Beyond natural beauty, Seychelles has a vibrant culture in its unique Creole influences and as a result, every voyage transcends beyond the nautical, morphing into an intensely enriching socio-cultural journey. Unquestionably, Seychelles claims its spot as a dream sailing location for marine enthusiasts.
9.      Andaman Islands, India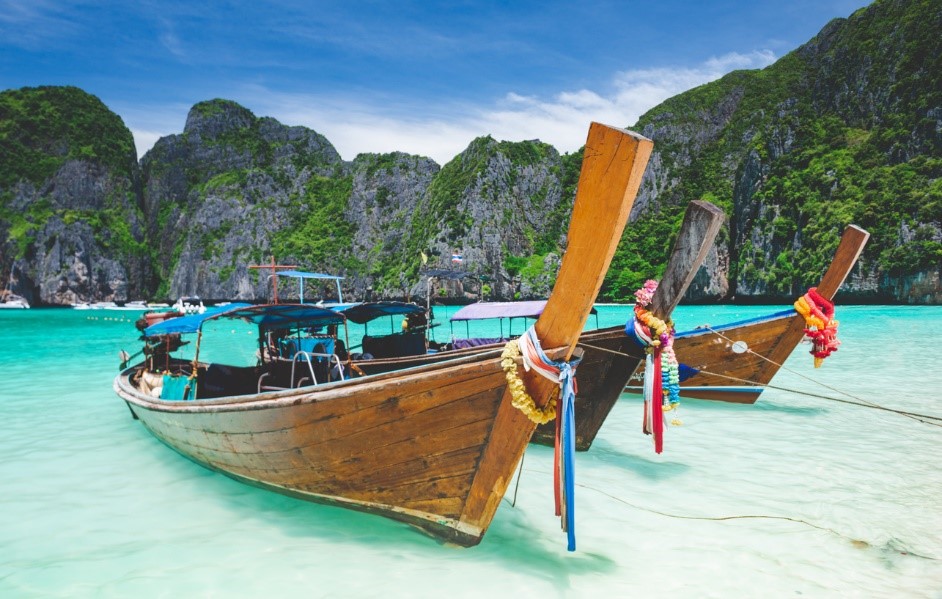 Andaman Islands, India, offers a sublime sailing haven. With over 500 islands, it presents limitless routes and adventures for thorough navigational experiences. Situated roughly 400 miles northwest of Phuket, Thailand, they're strategically located for adventurous sails.
The islands' vibrant coral and fish life make them great for snorkelling and diving, and regular events such as the "Sail the Andamans" Yacht Carnival & Rally draw enthusiasts to the area.
However, many parts of the Andaman Islands are untouched by commercial tourism and have been described as one of the last few remaining paradises, offering visitors solitude and a magnificent natural environment. If you're planning an adventure here, remember to respect the environment and sail responsibly, as it's been incredibly well protected for so many years.
10. Norwegian Fjords, Norway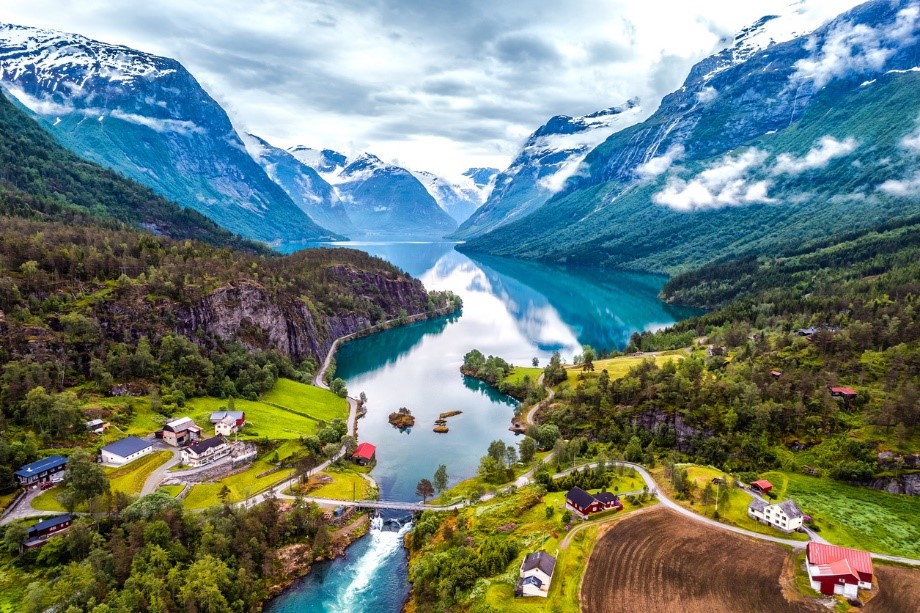 The Norwegian Fjords are a formidable testament to nature's artistry, dramatically cut by deep glacial movements to form a dreamy, labyrinthine waterway. It's a sailor's paradise, known for its majestic mountain landscapes, calm and navigable waters, and quaint coastal towns.
Serene sailings navigate through steep walls in verdant hues, past cascading waterfalls plummeting to icy depths. Of course, we can't discuss Norway without mentioning its maritime heritage. Viking longships honed their prowess in these waters, a potent reminder of the fjords' role in seafaring history. Sailing here combines natural grandeur, cultural immersion, and historical legacy like nowhere else on Earth, so make sure to add this to your destination list.
Offshore Supply, Your Partner in Sailing Adventures
At Offshore Supply, we know these waters need specific marine equipment for optimal experiences. So, when preparing your boat for a long-distance voyage, make sure to complete the essential safety checks your vessel requires for visiting such locations. Whether you need air cooler cleaner to ensure your air systems work properly in the hotter destinations, or cleaning supplies to avoid rusting in the cold locations, Offshore Supply are here for you.
Wherever you might be, trust us to deliver, proving why these places are more than just a location; they're the ultimate sailing destination. With our quality products and deep-rooted expertise, we make your adventures unforgettable.