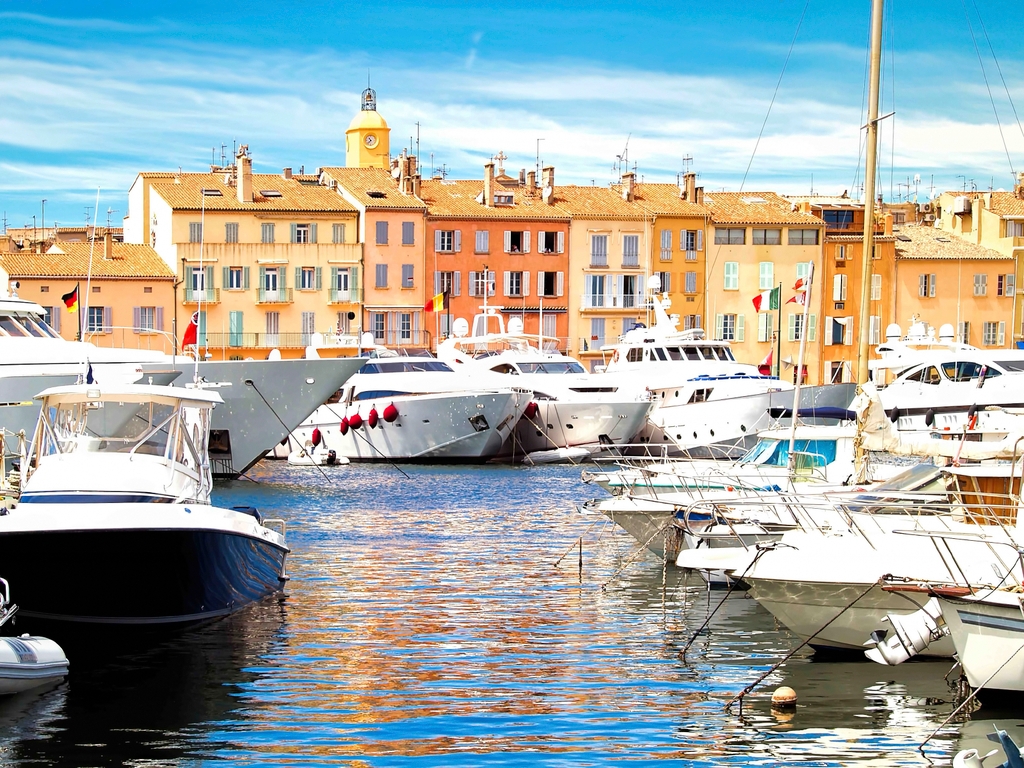 If you're anything like us, you'll know that there's nothing better than setting sail onto the open seas and journeying to some far-flung and exotic location. We understand that sailing is not just about the destination but is about the journey itself as you use your skills and knowledge to safely traverse the seas. So, once you're fully stocked with marine supplies, where should you go? Read on for a selection of our favourite sailing destinations and a few reasons why you need to add them to your sailing bucket list!
The French Riviera
If you're looking for a touch of luxury, the French Riviera has got to be the destination for you! Giving you access to locations such as France, Italy and Monaco, this is the perfect sailing spot if you're looking to experience a bit of the high life. Make sure you're around for September so you can attend the Monaco Yacht Show and view some of the most impressive and luxurious yachts around!
The British Virgin Islands
The British Virgin Islands are a sailor's paradise so this is a must-visit destination for any nautically minded person. There are more than 40 islands with calm currents and secluded bays so this is perfect for your sailing bucket list if you consider yourself to be an explorer. Although the islands are British overseas territories, their legal currency is the US dollar, so don't forget to get your money exchanged!
The Greek Islands
If you're looking for the sunshine, blue waters and fine sailing, you can't go wrong with the Greek Islands. There are roughly 6,000 islands for you to sail around, so there's plenty to see and do, whether on dry land or on the water. This is the picture perfect destination that will feel like a completely different world. Although June – September is the best time to sail, it's worth being aware of the Meltemi wind which can affect the Greek Islands and can hit force 7 and over between these times.
Bay of Islands
This New Zealand destination is particularly popular amongst sailors, with 144 islands to charter and explore, this is best seen from the water. The country has one of the highest per capita rates of boat ownership in the world, so you know that these are waters that were meant to be sailed! Let your adventurous side out and explore the coves and caverns as you sail through crystal clear waters, and moor up to take a look around this beautiful country.
The Windward Islands
If you're idea of sailing heaven includes bright blue water, white sandy beaches and plenty of islands to choose from, the Windward Islands may be just the destination for you! This region in the Caribbean includes Barbados, Trinidad & Tobago, the Grenadines and St. Lucia to name just a few! There are plenty of incredible islands to sail around as well as the trade winds which give this area the optimum temperature all year round.
Whichever destination you choose to visit, it's important that you stock up your vessel with all the essential supplies before you leave. Here at Offshore Supply, we have a huge range of products that will help you to have a smooth and enjoyable trip, with everything from cleaning supplies to kitchen equipment and power tools – we have everything that you could possibly need. If you would like to find out more about any of our products, please don't hesitate to get in touch with us by calling 01524 862010 to speak to a member of our friendly team.