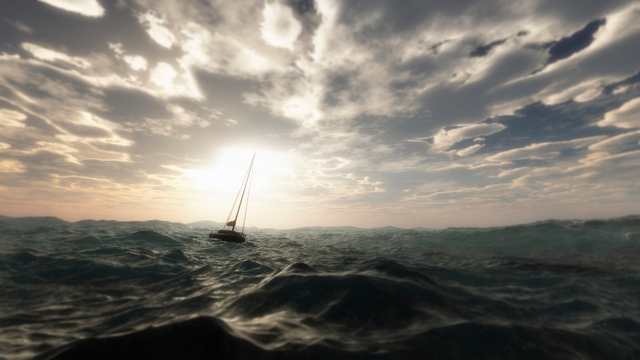 Well, it's official… the days are getting shorter, the nights are getting chillier and the clocks have gone back; autumn is well and truly upon us. Despite the weather being limiting and trying to prevent you from continuing your usual routine, if you're like us you won't let it. However, with sailing, there comes a selection of problems with winter, particularly with the weather reaching the most extreme of the year.
Throughout winter and autumn, it is imperative that you keep your wits about you. The sea can be particularly tricky to master at this time of year, however, as we are reliable ships chandlers at Offshore Supply, allow us to provide you with some tips to help keep you safe throughout these chillier seasons.
Wrap Up Warm!
This should be a given, but you'd be surprised! The open water is chilly at the best of times so make sure you take extra caution in picking the appropriate gear to keep you and your crew warm out at sea. If you don't take the correct precautions you can end up with hypothermia, which can be fatal. So, make sure you pack oilskins and wetsuits to be worn beneath your other clothes, as well as opting for waterproofs and thermals. You can never be too careful!
Check Your Boat
Many people can go for months without sailing, even longer, so make sure that you check that your boat is in the right condition to be taking to the waves. Any cracks or leaks can turn into gushes and holes out at sea, so there don't make the compromise of trying to chance it. If you tackle smaller issues now, they won't end up costing you an arm and a leg down the line when it has manifested itself into a huge problem.
Be Prepared For The Weather To Change
Most of all, you need to be aware of the weather and whether it is due to change. Also, make sure you have a port of contact on shore who can help provide you with further information with regards to what the weather may decide to get up to. It can be an unpredictable mistress!
You can never be too careful when it comes to taking to the seas, particularly in autumn and winter. If you find yourself without the appropriate gear – from clothing to food – then don't hesitate to get in touch with our team at Offshore Supply. We have everything you need to help you give your sea legs a good old stretch. So contact us on 01524 862010 today, and get yourself prepared for your time on the waves.